20th - 23rd June 2020, Royal Geographical Society, London
London, United Kingdom, 7th November 2019—The Hamlyn Centre for Robotic Surgery at Imperial College London today announces the key programme highlights of its Hamlyn Symposium on Medical Robotics 2020 (#HSMR2020) to be held on 20 - 23rd June 2020. This year's Symposium theme is "Surgery and Beyond" and is led by Professor the Lord Ara Darzi, who holds the Paul Hamlyn Chair of Surgery at Imperial College London, the Royal Marsden Hospital and the Institute of Cancer Research, London and Dr Kevin Cleary, Scientific Lead, Sheikh Zayed Institute for Paediatric Surgical Innovation, Children's National Hospital. Now in its 13th consecutive year, the Symposium is the leading annual international conference on medical robotics, current clinical practice and emerging technologies in robotic surgery, with highlight activities this year including:

• A full programme of interactive workshops exploring hot topics and cutting-edge technologies;
• Two-day conference hosting international, peer-reviewed papers, alongside invited world-renowned speakers;
• The Surgical Robot Challenge, highlighting the latest in robotic technologies in surgical practice;
• Full CPD accreditation by the Royal College of Surgeons, demonstrating the recognition and value of the programme among clinical practitioners.
The programme will feature internationally renowned keynote speakers, paper authors and delegates from leading medical, science and technology institutions covering clinical specialities in Urology, Cardiac Surgery, Neurosurgery, Thoracic Surgery, General Surgery, Gynaecology, ENT, Orthopaedic and Paediatric Surgery. A range of unique, hands-on workshops will be on offer spanning topics in the fields of bionic technologies and implantable robots, e-skins and advanced materials for Soft Robotics, and robotic autonomy in surgery. A current call for papers can be found on the website and the deadline for submissions is 7th February 2020.
Commenting on the Hamlyn Symposium, Professor the Lord Ara Darzi said: "The Hamlyn Symposium on Medical Robotics aims to offer a platform to showcase the latest technological advances in medical robotics, as well as bring together talented colleagues who share a driving motivation to explore ideas and themes beyond surgical developments in providing the best possible care to their patients. We have built a formidable reputation over the last 13 years and have worked hard to make the symposium one of the leading international events in medical robotics."
Dr. Kevin Cleary also stated: "The Hamlyn Symposium on Medical Robotics has become the leading international event in the medical robotics field and should be on the agenda of any researcher in the field. The mix of clinical and technical experts attending makes a lively program and discourse. The event is appropriate for both experience and new researchers, including students, postdocs, trainees, and fellows."
----Ends----
Notes to editors
For more details about the Hamlyn Symposium on Medical Robotics 2020, please visit:
https://www.imperial.ac.uk/hamlyn-centre/hamlyn-symposium/
About the Hamlyn Centre for Robotic Surgery
The Hamlyn Centre was established for developing safe, effective and accessible technologies that can reshape the future of healthcare for both developing and developed countries. Focusing on technological innovation, but with a strong emphasis on clinical translation and direct patient benefits with global impacts, the Centre is at the forefront of research in imaging, sensing and robotics for addressing global health challenges associated with demographic, environmental, social and economic changes.
The Centre is one of the Institute of Global Health Innovation's research centres (IGHI). One of the six global challenge institutes at Imperial, the Institute works to support the identification, development and widespread diffusion of healthcare innovation. In doing so, IGHI aims to sustainably reduce inequalities in global health for generations to come using an interdisciplinary approach.
A central goal is to address the different needs of healthcare challenges with a common ground for technological innovation. The Hamlyn Centre facilitates a fully-integrated clinical approach to achieve its ambitions, playing an active role in international collaboration and outreach activities, as well as in the training of surgeons and engineers in robotic technologies. In addition to its core research activities, the Centre offers comprehensive PhD and MRes programmes for researchers with a strong technical or clinical background. These programmes are designed to develop cutting edge, disruptive technologies and blue-sky ideas, yet will be appropriately accessible to both developing and developed countries.
For further information please contact:
PRESS CONTACT: Nicky Denovan EvokedSet Email: nicky[@]evokedset[dot]com Mobile: +44 (0)7747 017654
Featured Product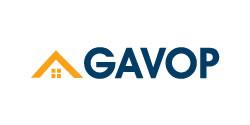 Gavop provides in depth research on housing, real estate and insurance topics.