This news describes how IIoT Powers Distributed Work in this challenging times of pandemic.
VIMAN NAGAR Pune, Maharashtra, June 2, 2020: The development in the IIoT market is because of the high of demand for Industrial IoT applications in smart industries.

Hence to navigate the current epidemic and reach the next normal level that will evolve after the crisis abates; the Industrial Internet of Things can support companies to evolve as a stronger, once operations build up again.
Remote Work Collaboration
Companies are now dealing with remote work on a huge scale; Off-the-shelf IIoT tools help the continuation of business operations with fewer employees on-site since they make possible remote work in direct and indirect functions.
Tracking Workforce as well as Valuable Equipment and tools
When resources remain open, IIoT tracking solutions can assist implement important physical-distancing measures. Wearable positioning devices help to track employees where they are moving within a facility.
Vision-Based Control Systems to Monitor Conditions
Along with remote-collaboration tools, vision-based control systems having increasing importance during the current pandemic. For example, systems that monitor video feeds can be integrated with infrared imaging that can help with the identification of infected or infectious employees and analyze physical distancing.
Offer Remote Asset Control and Support
IIoT can enable companies to continue with operations when public-health interruptions prohibit or limit on-site work by analyzing and controlling equipment remotely.
Improve Supply Chain, Logistics Efficiencies
Industries can utilize IIoT technology throughout supply chain management and logistics. It helps real-time data exchange between all supply-chain participants, generating an integrated view of production programs, scheduling, inventories and quality.
By investing in connected fleets of autonomous vehicles as well as drones, industries can utilize IoT connectivity and blockchain technology to transfer digital shipping manifests wirelessly.
IIoT applications are also focused on increasing efficiency and improving health and safety.
Links
To know more about How IIoT Powers Distributed Work: https://www.hiotron.com/iiot-and-distributed-work/
About hIoTron
Hiotron Pvt.Ltd (hIOTron's) provides a practical study for various IoT cloud platforms. Hiotron had deployed over 21000 IoT Devices. hIoTron's IoT platform helps businesses to connect and manage data securely.
It also Develops, supports and manufactures IoT platforms and serving 55+ Fortune Enterprises.
hIOTron offers Industrial IoT solutions over such platforms with the Internet of Things Course with which you can easily come up with new ideas and techniques. Those training will be building up with the help of various techniques.
Featured Product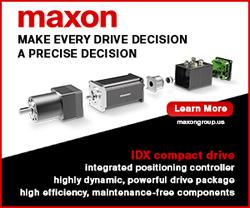 Discover the world of drive technology from a leading worldwide supplier of innovative customized drives. - Manufacturer of brushed and brushless DC motors, gearheads and motion controllers - Custom drive systems, quantities as low as a single unit - Certified for aerospace and medical applications