The global robotic process automation market size is projected to surpass USD 23.9 billion by 2030 up from USD 2.65 billion in 2021.
Precedence Research is a Canada/India-based company and one of the leading providers of strategic market insights. They offer executive-level blueprints of markets and solutions beyond flagship surveys.  Due to the growing trend of cloud-based solutions and the increasing adoption of robot-based solutions across various end-user industries.

The global
robotic process automation market
size is projected to surpass USD 23.9 billion by 2030 up from USD 2.65 billion in 2021. That means the RPA industry is poised to grow at a compound annual growth rate (CAGR) of 27.7% from 2021 to 2030
Robotic process automation (RPA), sometimes known as software robotics, employs automation technology to replicate back-office functions performed by human workers, such as data extraction, form completion, file movement, and so on. It integrates and performs repetitive operations between enterprise and productivity apps by combining APIs and user interface (UI) interactions. RPA technologies complete autonomous execution of diverse tasks and transactions across unconnected software systems by deploying scripts that replicate human operations.
Crucial factors accountable for market growth are:


Penetration of RPA to manage complicated unstructured data and automate any business operation


Increasing Adoption of Artificial Intelligence and Cloud-Based Solutions


High demand for RPA services from BFSI sector


The innovation and technological advancement


The increasing focus on reducing the burden of medical professionals


North America is the market's most dominant region, while Asia Pacific is the fastest expanding in the RPA industry. The financial markets in the United States are the world's largest and most liquid. Finance and insurance accounted for 7.4 percent (or $1.5 trillion) of US GDP in 2018. Leadership in this vast, fast-growing sector generates significant economic activity and direct and indirect job creation in the United States. Financial services and products aid in the facilitation and financing of the export of manufactured goods and agricultural products from the United States. The insurance industry's net premiums written totaled $1.1 trillion in 2016.
According to NAIC data, premiums collected by life and health insurers accounted for roughly 53%, while premiums collected by property and liability insurers accounted for 47%. Furthermore, approximately one-third of all reinsurance sold globally is purchased by companies based in the United States. International insurance businesses are constantly seeking business agreements and collaborations with American insurers. The dominance of the BFSI industry in North America has a beneficial impact on the RPA market.

Large enterprises will increase the capacity of their existing RPA portfolios by 2024. The majority of new spend will come from large enterprises purchasing new add-on capacity from their original vendor or ecosystem partners. Organizations will need to add licenses to run RPA software on new servers as they grow, as well as additional cores to handle the strain. This tendency is a logical reflection of the increasing demands on an organization's "everywhere" infrastructure. RPA use will expand as corporate users become more aware of its benefits.
In fact, Gartner projects that by 2024, over half of all new RPA clients would come from business buyers outside of the IT group. In the near future, such factors will drive the robotic process automation industry.The stats for KYC alone are staggering. In 2017, financial institutions spent USD 150 million on KYC procedures, with expenses likely to rise by 13% over the next year. Similarly, onboarding new clients now takes 26 days, up from 24 days in 2016, and firms predict a 12% increase by the end of 2018. According to industry analysts, RPA can assist merging banks in easing compliance processes that require heavy lifting from banks. The increased demand in the BFSI industry would drive the RPA market throughout the forecast period.

RPA Infrastructure and Customization Issues Will Restrain Market Growth
A corporation must have sufficient infrastructure and a professional team to oversee all operations before installing an RPA technology. It is tough, complex, and expensive to set up infrastructure, hire professionals, train existing personnel, and install thousands of bots. The platform on which RPA bots operate changes frequently, and the requisite adaptability isn't always included into the bots. As a result, many firms resist implementing RPA in their operations.
The rising trend of cloud-based solutions and the increased usage of robot-based solutions
As enterprises pursue new IT architectures and operational philosophies, they lay the groundwork for new digital business prospects, including next-generation IT solutions. Organizations that embrace dynamic, cloud-based operational models will be more competitive, particularly in today's fast changing business climate. These firms appreciate not only the short-term benefits of cloud computing, but also position themselves to be early adopters of disruptive developments that will shape the future.
Cloud services are rapidly being used by organizations for new initiatives or to replace current systems, implying that investment on traditional IT solutions is shifting to the cloud. According to the most recent Gartner IT spending report, investment on data center systems is expected to be USD 188 billion in 2020, a 10% reduction from 2019. By 2024, traditional solutions will account for more than 45 percent of IT spending on system infrastructure, infrastructure software, application software, and business process outsourcing.Because of this growth, cloud computing has been one of the most persistently disruptive forces in IT industry since the dawn of the digital age. This creates an opportunity for the RPA market players.
Organizational culture
While RPA will diminish the need for certain employment categories, it will also encourage the creation of new roles to handle more complicated tasks, allowing employees to focus on higher-level planning and creative problem-solving. As responsibilities within job positions alter, organizations will need to foster a culture of learning and innovation. The adaptability of a workforce will be critical to the success of automation and digital transformation programs. Employees may prepare teams for ongoing shifts in objectives by educating personnel and investing in training programs.
Buy this Premium Study Report@ https://www.precedenceresearch.com/checkout/1348
Featured Product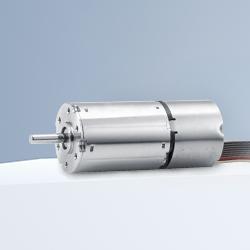 Autonomously driving and self-contained logistics robots are a critical component of "Intralogistics 4.0". They are used for storage as well as removal and dispatch preparation, optimize material flow and relieve employees. Thanks to their performance and modular design, drive systems from FAULHABER meet the high demands of modern intralogistics.