Latest News on Obama's $70 Million "Co-Robots," Robo-Stox™ Hot Stocks, Driverless Cars, Food Processing & Laundry Robots, 3D Printing & More July 6, 2011, Santa Barbara, CA -- The Robot Report www.therobotreport.com, the first internet publication dedicated to tracking the burgeoning business of ro
News featured in the July issue of The Robot Report:

• President Obama's $70 Million Robotics Initiative for "Co-Robots" Announced at Carnegie Mellon: for "co-robots" to work closely with factory workers, healthcare providers, soldiers, surgeons, astronauts and more to carry out key hard-to-do tasks.
• The Robot Report's Daily Robo-Stox™ Global Robotic Stocks Report and Chart: compares internationally publicly-traded robotics stock segments to S&P 500.
• Driverless Cars launched in the U.S. & Europe!
• Why weren't U.S. Robotics used in Japan's Fukushima Nuclear Disaster?
• Food Processing Growth Opportunities for Robotics: "'Carls Jr.'s ad says: 'If machines can't eat it, machines shouldn't make it.' But robots do process food."
• 3D Printing Goes Mainstream from titanium gloves to plastic bikinis.
• UC Berkeley Student Team Solves Laundry Problem With Robots: "The difficulties of loading a hamper of dirty clothes into a washer, transferring it to a dryer, removing and then folding all the different types of clothing and undergarments is a desired app for a home robot - and one being attempted at UC Berkeley using a WillowGarage PR2 robot."
• Robot Report's Comprehensive Directory of 1,300 Links to Robot Manufacturers, Service Robots, Educational & Research facilities, and Start-up Companies.
• And much more..
"The Robot Report is the only publication to feature the latest in business information on advancements in the robotics industry. The site is a key resource for entrepreneurs, companies (from start-up to Fortune 500), and stock holders looking for information on this important industry," said Frank Tobe, Editor and Publisher, The Robot Report. For more info, see The Robot Report www.therobotreport.com, the authority on robotics business news.
About The Robot Report
Founded in 2008, The Robot Report is the first internet publication tracking the business of the robotics industry and the future of robotics, with an eye towards investment information on publicly-traded and privately-owned robotics businesses. The Robot Report researches companies and technology all over the world, gathering industry news to track the business of robotics, and has developed proprietary (Robo-Stox™) methods to report and compare on robot industry stock performance to the NASDAQ Composite Index. The Robot Report has a comprehensive worldwide database of public and private companies in the robotics industry, split into two segments: publicly traded stocks and privately-owned companies, and further sliced into the five robotic groupings shown in the directory pages. The Robot Report links to the Everything-Robotic blog for periodic in-depth personal insights from The Robot Report's Editor and Publisher, Frank Tobe.
For more information, see www.therobotreport.com.
Featured Product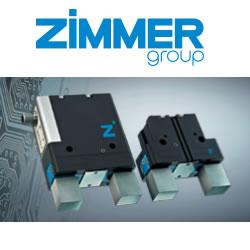 IO-Link is the first standardized IO technology worldwide for communication from the control system to the lowest level of automation.