Subsidiary of Muscle Corporation of Japan to Market Cool Muscle Integrated Motors and Robotic Solutions
"In addition to Cool Muscle we specialize in a multiple industrial robotic solutions including service robots," said Hirofumi Tamai, president of Muscle Robotics. "At Muscle Robotics we specialize in integrated servo motors and have successfully created a product based on a high performance stepping motor delivered at low cost."

By integrating various types of original controllers, Muscle Robotics' products have been used in a variety of machines including industrial embroidery machines, medical equipment such as ventilators, semiconductor/HDD production machines, and inspection machines. Muscle Robotics mission is to provide complete automation control solutions by combining Japan's quality manufacturing skills and innovations created in the USA.
About Muscle Robotics, Inc.
Santa Clara, CA - August 8, 2011- Muscle Robotics, Inc, a subsidiary of Muscle Corporation and an innovative distributor focused on manufacturing industrial machines and equipment today announced the opening of its head U.S. based office in Santa Clara, California.
Muscle Corporation manufactures, Cool Muscle, an integrated AC servo system that combines all functions for motion control using its own proprietary program language CML which allows for easy creation and control of motion including PTP motion and torque control. Muscle Robotics, Inc. was founded in April, 2011 and is a subsidiary of Muscle Corporation located in Osaka, Japan. In May, 1988 Muscle Cooperation was established by an engineer with a dream to create solutions to help and contribute to people's lives & work. Six years later, the company received investment trust funds from the Osaka Research and Development company association. In its tenth year, Muscle Corporation developed its first product approved by FDA (Food and Drug Administration) and started exporting medical devices to a large medical company in the USA. More information can be found at www.musclerobotics.com.
Featured Product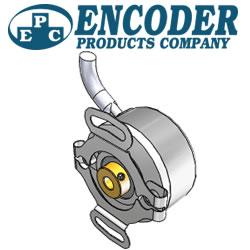 EPC is excited to announce our NEW online 3D Configurator. This new tool makes it even easier to configure EPC's products exactly how you need them for your application. The 3D Configurator interface is intuitive and works in any web browser for both desktop and mobile. It'll only take you a moment to learn your way around the program. Careful, though: it's so fun to play with, you may spend a whole afternoon on it!