CENIT AG is represented in Japan with an own sub-sidiary. In terms of content, the Asian subsidiary will focus on software and consulting solutions in the sphere of product lifecycle management.
Japan is by no means a new market for CENIT AG. For several years now, the enterprise has been successfully marketing its software and consulting products via local partners. As a result, CENIT already has a local customer base of more than 40 companies. CENITs new presence on the ground is intended to emphasize the importance of the Japanese market for the future. Additionally, it allows CENIT to respond more immediately to the requirements of Japanese clients.

"Japan is the globally leading market for robot simulation. The combination of standard soft-ware and proprietary developments, the way we offer it, is a novelty there", says Kurt Bengel, CEO of CENIT AG, in explaining the move. "We see great potential in Japan as a business location - particularly in the field of offline programming of robots. Its a place where we can effectively contribute for the robotics expertise and experience that we have built up in the course of many years."
With its FASTSUITE product line, CENIT offers highly specialized solutions for the field of offline programming for manufacturing enterprises. Robot programming, particularly in the automotive and aerospace industries, is an important topic in Japan too. CENIT integrates this software into entire enterprise landscapes.
The cooperation with local partners is set to continue: The CENIT team in Japan will keep supporting is partners, but from now on also be directly available as a point of contact for its customers. The new subsidiary in Tokyo is the bridgehead to Asia: In the long term, the enterprise plans to also gain traction in other Asian countries. The country director is Mr. Yoshiaki Higashi. For an overview of CENITs Japan portfolio, please visit the website of the country office at www.cenit.jp
CENIT has been successfully active for more than 20 years as a leading consulting and software specialist for optimizing business processes in the fields of product lifecycle management (PLM), enterprise information management (EIM), business optimization & analytics (BOA) and application management services (AMS). The enterprise focuses on developing proprietary software and marketing standard solutions by market leaders such as Dassault Systèmes, SAP and IBM. CENIT employs more than 700 staff world-wide, serving customers from the automotive, aerospace, mechanical engineering, tool and mold construction, financial services, commerce and consumer goods industries.
www.cenit.de
CENIT AG
Sandra Finger
Communications
Industriestrasse 52-54
D-70565 Stuttgart
Phone +49 (711) 7825-3220
Fax +49 (711) 782544-4220
Email s.finger@cenit.de
Featured Product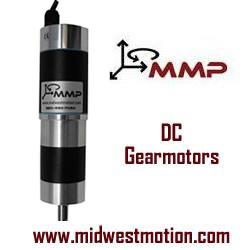 MMP is well known for our Lightning-Fast Delivery Capability, Huge On-Hand Inventory, High Volume Capacity and Time Tested and Proven Reliability Methods. Our 100+ years of combined work experience and being able to deliver continual committed service to design and engineer ideas into reality gives us a competitive advantage in the motion control industry. If you need a sample right away, we can be a project-saving convenience for you, so contact us today!!