To help equip the engineers of tomorrow with the skills needed for a robotic future, ABB is offering schools, colleges and universities a new robotic package, designed to demonstrate and teach real-life industrial robot concepts in the classroom.
Based around ABB's smallest ever robot IRB 120, and its compact robot controller, the package enables students to increase their awareness and understanding of the principles and operation of real industrial robots used in modern manufacturing applications.

Utilizing the same technology used throughout industry, ABB's educational package gives students hands-on experience and an opportunity to learn the skills needed for effective use and management of modern robotic manufacturing systems.
ABB's robotic package for education is designed to give students an insight into:
How industrial robots are programmed and operated
The design and control principles of industrial robots
The design and control principles of robot work cells
Programming ABB robots using the off-line programming software, RobotStudio
Robotic cell hazards, health and safety and maintenance requirements
Learning with robots
With ABB's robotic packages for education, schools, colleges and universities get the latest in automation software and robotic technologies, including:
ABB's IRB 120 industrial robot
IRC5 Compact Robot Controller with RobotWare software
RobotStudio software package - with 50 floating licences
Exclusive software bundle with 13 additional functions (optional)
The IRB 120 robot features a light, aluminium structure. Weighing just 25kg, it is not only easily portable but is ideal where space is at a premium in classrooms or practical work areas.
The IRC5 Compact controller is a world-leading dedicated robot controller and transforms off-line programming into on-line performance. Featuring sophisticated motion control technology, the controller ensures the routines programmed into RobotStudio are mirrored on the actual robot.
ABB's simulation and off-line programming software, RobotStudio, enables students to prepare realistic simulations of real-life robotic applications. The education package includes 50 floating user licences, enabling 50 simultaneous users at any one time.
There is also a cost-effective optional software bundle available containing 13 additional software functions including SoftMove, Multitasking and Collision Detection functions.
The ABB Robotics Educational Package is fully supported by the ABB Robotics global sales and service organization in 53 countries and over 100 locations
Featured Product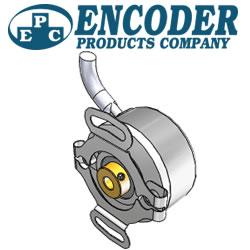 EPC is excited to announce our NEW online 3D Configurator. This new tool makes it even easier to configure EPC's products exactly how you need them for your application. The 3D Configurator interface is intuitive and works in any web browser for both desktop and mobile. It'll only take you a moment to learn your way around the program. Careful, though: it's so fun to play with, you may spend a whole afternoon on it!