Oshkosh Defense Showcases Terramax Unmanned Ground Vehicle Technology At AUVSI 2011
OSHKOSH, Wis. (August 15, 2011) — Oshkosh Defense, a division of Oshkosh Corporation (NYSE:OSK), will present its TerraMax™ Unmanned Ground Vehicle (UGV) technology at the Association for Unmanned Vehicle Systems International (AUVSI) Unmanned Systems 2011, hosted August 16-19 in Washington, D.C. The TerraMax technology recently completed its first limited technical assessment for the U.S. Marine Corps Cargo UGV initiative, and Oshkosh will soon begin training Marines to independently conduct autonomous convoy missions for evaluation.

The Cargo UGV program utilizes an Oshkosh Medium Tactical Vehicle Replacement (MTVR) equipped with Oshkoshs TerraMax UGV technology, resulting in an unmanned vehicle that has the potential to increase operators situational awareness, or reduce Warfighters exposure to lethal attacks. The Cargo UGV program is sponsored by the Marine Corps Warfighting Laboratory (MCWL) and the Joint Ground Robotics Enterprise (JGRE) Robotics Technology Consortium (RTC).
"The first limited technical assessment of Oshkoshs TerraMax technology on the MTVR involved numerous tests and successful results, including obstacle avoidance, leader-follower behavior, GPS-denied operation and water crossings," said John Beck, chief unmanned systems engineer for Oshkosh Corporation. "We are excited to be getting this technology into the hands of the Marines next week, when we train them to operate the system and gain their valuable feedback on its performance in a tactical environment."
Accomplishments achieved during the Cargo UGV programs first limited technical assessment included:
Completion of more than six miles of driving without GPS input
Successful avoidance of all obstacles
Successful tracking of a variety of cooperative and non-cooperative vehicles
Oshkosh has advanced its TerraMax technology to deliver high performing road-following behavior, even in the absence of GPS. Oshkosh is incorporating short-range radars to provide 360-degree close-proximity obstacle detection and avoidance, which will allow a TerraMax-equipped vehicle to operate safely around pedestrians and in traffic, even in dusty conditions. Oshkosh received a contract for the Cargo UGV initiative in June 2010.
The Oshkosh TerraMax UGV technology is designed to retain a vehicles original payload and performance capabilities. Designed as a scalable kit, it can be integrated on vehicles, including those built by other manufacturers, as they are produced or retrofitted on existing vehicle fleets. The TerraMax technology can function in the same weather conditions and operating environments as manned vehicles, requiring minimal human interaction and operator training.
Oshkosh executives will be on hand with the TerraMax-equipped Cargo UGV at AUVSI to discuss the vehicle at booth #3230.
About Oshkosh Defense
Oshkosh Defense, a division of Oshkosh Corporation, is an industry-leading global designer and manufacturer of tactical military trucks and armored wheeled vehicles, delivering a full product line of conventional and hybrid vehicles, advanced armor options, proprietary suspensions and vehicles with payloads that can exceed 70 tons. Oshkosh Defense provides a global service and supply network including full life-cycle support and remanufacturing, and its vehicles are recognized the world over for superior performance, reliability and protection. For more information, visit www.oshkoshdefense.com.
About Oshkosh Corporation
Oshkosh Corporation is a leading designer, manufacturer and marketer of a broad range of specialty access equipment, commercial, fire & emergency and military vehicles and vehicle bodies. Oshkosh Corporation manufactures, distributes and services products under the brands of Oshkosh®, JLG®, Pierce®, McNeilus®, Medtec®, Jerr-Dan®, Oshkosh Specialty Vehicles, Frontline™, SMIT™, CON-E-CO®, London® and IMT®. Oshkosh products are valued worldwide in businesses where high quality, superior performance, rugged reliability and long-term value are paramount. For more information, visit www.oshkoshcorporation.com.
Featured Product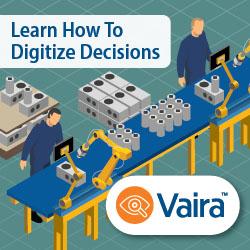 Pleora's Visual Inspection System helps operators detect errors and defects for unique component types, assembly steps, and custom low-run products where automated optical inspection (AOI) is too complex and expensive. The system helps DICA Electronics: Avoid costly, errors as a result of detecting errors at different phases in production, Speed time in detecting the root cause of the in-field errors with Tracking & Reporting apps for traceability, Maintain consistency in training new employees on requirements or with staff any time a new product is added, Easily train the system using 'good product' images for multiple product lines with no programming skills required, Reduce subjective decision-making, especially over a long shift, reducing error-escapes.