Ninety-Seven percent of engineering, technical and industrial professionals at GlobalSpec virtual event are decision makers
EAST GREENBUSH, N.Y.- The September 28, 2011 "Industrial Automation & Robotic Systems" online event hosted by GlobalSpec drew more than 2,000 participants, with 97 percent of the attendees reporting they are decision makers within their organizations. The free virtual conference is now available on demand to give engineers easy access to educational presentations and industry-leading supplier resources from the live-day event.

GlobalSpec's "Industrial Automation & Robotic Systems" event provided educational forums, manufacturer and supplier content, and expertise on the latest technology trends impacting the engineering marketplace. Participants learned about industry innovations and trends across key technology areas including the latest developments in motors, drives, and controllers, as well as industrial robots, networking protocols, and new product introductions.
"Attendance from the engineering, technical and industrial communities at our online events continues to be strong and steady," said Donna Lewis, vice president of e-publishing and e-events for GlobalSpec. "By drawing more than 2,000 participants and a large proportion of decisions makers to our recent Industrial Automation & Robotic Systems event, we showed once again that our focus on choosing important vertical segments, offering deep educational content and attracting industry-leading exhibitors is a successful virtual event strategy."
Speakers and topics at the event included:
Keynote: The Future of Global Automation & Robotics - Productivity has now become a global race. Those who can produce cheaper, faster, better - win! Growth plans must take into account the markets in major, newly competitive countries. Future scenarios will be vastly different. Look for BIG changes.
Presented by: Jim Pinto, Founder, JimPinto.com
A Mechatronic Design Approach to Industrial Motion Control - This presentation looked at Rockwell Automation\'s Motion Analyzer software and explored methods for using such applications to design a better machine faster. Attendees built a machine model and discovered the benefits enjoyed by engineers who adopt this approach.
Presented by: John Pritchard, Global Product Manager,
Kinetix Motion Control, Rockwell Automation
Human Scale Automation - Recent advances in robotics technology have opened new opportunities for the automation of tasks formerly considered beyond the reach of industrial robots.
Presented by: Erik Nieves, Technology Director,
Yaskawa Motorman Robotics
Cost Savings Through Energy Monitoring - By implementing an energy-monitoring solution, manufacturing plants and other industrial facilities can gather energy data from systems and equipment. Access to this information helps decision-makers review energy processes and policies, adjust business practices, and ultimately reduce their energy bills.
Presented by: Ben Orchard, Application Engineer, Opto 22
Companies exhibiting at this event included: Phoenix Contact, Mikrolar, Inc., Softing North America, Inc., Altech Corp. and Newark / element14.
About GlobalSpec, Inc.
GlobalSpec, Inc. is the leading specialized vertical search, information services, e-publishing and online events company serving the engineering, technical and industrial communities. GlobalSpec users benefit from domain-expert search engines, a broad range of proprietary and aggregated Web-based content, nearly 30 online events, and more than 60 e-newsletters - helping them search for and locate products and services, learn about suppliers and access comprehensive technical content. SpecSearch, GlobalSpec\'s trademarked search technology, allows users to search by specification more than 180,000,000 parts in 2,300,000 product families from more than 40,000 supplier catalogs. For suppliers, GlobalSpec offers highly filtered sales and marketing opportunities, product promotion and brand advertising platforms, including the GlobalSpec Ad Network, and a wide range of e-media advertising and marketing solutions.
Featured Product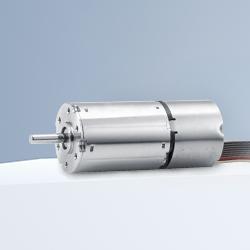 Autonomously driving and self-contained logistics robots are a critical component of "Intralogistics 4.0". They are used for storage as well as removal and dispatch preparation, optimize material flow and relieve employees. Thanks to their performance and modular design, drive systems from FAULHABER meet the high demands of modern intralogistics.