Helps Fend Off Unwanted Takeover Attempts
BOZEN, Sud-Tirol, Italy, October 21, 2011 /PRNewswire via COMTEX/ -- Health Robotics today announced that Japan-based Tosho Inc. acquired an undisclosed minority stake of Health Robotics' stock from some of its original founders, enabling it to successfully repel hostile takeover attempts by undisclosed American-based third parties, and to retain its independence.

"Tosho is a natural fit for Health Robotics because it sees eye to eye with our objective to build long-term success and customer satisfaction on a global scale (unlike other unsolicited bids we received that strictly required to limit the availability of our life-critical technology to a small subset of countries). Additionally, Tosho brings 40+ years of Pharmacy Automation industry experience to Health Robotics. While we are open to entertain friendly stock ownership offers from 3rd parties that share our strategic goals, this transaction sends a very definitive "hands-off" message to future hostile takeover attempts," stated Gaspar DeViedma, Health Robotics' Executive Vice President.
In addition to continuing with its Japan-based exclusive distribution contract for Health Robotics' products, Tosho has also agreed to accept Health Robotics' invitation to undertake a greater role in the company's global strategic plans and to give advice with global indirect sales channel management, including proudly accepting the nomination of its Vice President & CEO Yoshihito Omura to Health Robotics' Board of Directors.
"I look forward to providing support, encouragement, and guidance to the company's 2 key executives and fellow Board Members Fabio Fioravanti and Gaspar DeViedma, while continuing to admire Health Robotics' creativity, research & development speed, and its unprecedented global market success, having won every I.V. Robot announced purchase over the past 21 months," stated Yoshihito Omura, Tosho's Vice President & CEO.
About Tosho:
TOSHO Inc., was founded in Tokyo in 1971, and currently has over 500 employees, over 18,000 customers, and annual revenues in excess of US $200 million. TOSHO was the world's pioneer in the development of Pharmacy Automation solutions for dispensing oral medications, powder, vials, and ampoules and created an industry that now exceeds several billion dollars. TOSHO's solutions have become the gold standard for medication packaging and dispensing solutions [tablets, vials, and powders] in hospital and retail pharmacies in Japan, Asia and Europe. For more information, please visit http://www.tosho.cc/en
About Health Robotics:
Founded in 2006, Health Robotics is the undisputed global leading supplier of life-critical intravenous medication robots, winning 100% of all worldwide I.V. Robot's publicly announced purchases over the past 21 months, and providing over well 200 hospital installations in 6 continents with robotics-based technology and software automation solutions. Health Robotics' world-leading solutions CytoCare® and i.v.STATION® ONCO [hazardous IVs], i.v.STATION® [non-hazardous IVs], i.v.SOFT® [workflow engine for manual compounding], MEDarchiver® [life-critical clinical information system], and TPNstation™ [totally-automated parenteral nutrition] have and will greatly contribute to ease hospitals' growing pressures to improve patient safety, increase throughput and contain costs. Through the effective and efficient production of sterile, accurate, tamper-evident and ready-to-administer IVs, Health Robotics' products help hospitals eliminate life-threatening drug and diluent exchange errors, decrease other medical mistakes and sterility risks, work more efficiently, reduce waste and controlled substances' diversion, and diminish the gap between rising patient volume/acuity and scarce medical, nursing, and pharmacy staff. For more information, please visit: http://www.health-robotics.com
Featured Product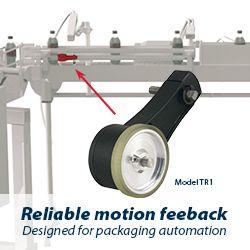 EPC is excited to announce our NEW online 3D Configurator. This new tool makes it even easier to configure EPC's products exactly how you need them for your application. The 3D Configurator interface is intuitive and works in any web browser for both desktop and mobile. It'll only take you a moment to learn your way around the program. Careful, though: it's so fun to play with, you may spend a whole afternoon on it!