Due to Overwhelming Demand, Mint Plus, Mint and Accessories Expands to Nearly 6,000 Additional U.S. Retail Locations
PASADENA, Calif., Oct. 24, 2011 /PRNewswire/ -- Evolution Robotics, Inc., a leading robotics technology company, today announced the expanded U.S. retail availability of its popular Mint™ product line. Due to the high popularity of the Mint Automatic Floor Cleaner, which sold out in 2010, the products will now be available at national retail locations including Bed Bath & Beyond, Best Buy, Target and Walmart, and online at Amazon.com.

Mint Automatic Floor Cleaner and Mint Plus automatically sweep and mop hard surface floors using popular cleaning cloths, such as Swiffer® brand Dry and Wet Cloths and other similar products. With more consumer demand for hard floor surfacing and a desire for cleaner living such as allergen-free environments and cleaning options for pet owners, there is a higher demand for a quality product that keeps floors sparkling clean while saving consumers' time. To address this need, Evolution Robotics first introduced Mint and recently introduced Mint Plus with even more cleaning features.
"Our focus is to continue to evolve the Mint product line and deliver the best in automatic floor care today. Due to the tremendous consumer demand, we've expanded our availability to thousands of retail locations and online," said Dr. Paolo Pirjanian, CEO of Evolution Robotics. "Now consumers can choose from the award-winning Mint, as well as our new Mint Plus and accessories line to fit their needs. Mint and Mint Plus are smart enough to sweep and mop floors on their own, allowing users to spend their time on what matters the most to them."
Mint Plus was released in fall 2011 and features several upgrades including the Pro-Clean System, faster recharge and a battery life of up to four hours. The Pro-Clean System mop includes a special Reservoir Cleaning Pad which dispenses liquid throughout the cleaning cycle, continually refreshing the Pro Clean microfiber cloth with fresh fluid. The fluid reserve keeps the cloth damp so Mint Plus can mop up to 350 square feet in a single cleaning cycle. Mint Plus starts at $299.99, while the award-winning Mint Automatic Floor Cleaner will be available at retailers starting at $199.99.
Evolving Technology and Design
Building on Evolution Robotics' award-winning Mint, current and new users will gain greater flexibility and peace of mind with additional offerings and advancements:
Turbo Charging Cradle - Mint Plus users can cut charge time in half with the Turbo Charging Cradle. Frequent users can now clean for up to four hours of dry sweeping and recharge in just two hours. The cradle easily fits into small spaces and provides a convenient place to store Mint Plus when not in use.
NorthStar® and NorthStar® 2.0 Technology - Mint products adapt to different home environments using first-of-their-kind floor sensors to navigate and clean a room systematically to ensure the Mint doesn't miss a spot. The latest technology available with Mint Plus, NorthStar® 2.0, features an extendable cleaning area. Consumers can now use two or more NorthStar® Navigation Cubes to expand the cleaning area, up to 2,000 square feet. NorthStar® 2.0 also includes a new 'Pause' function which allows consumers to change cleaning cloths mid-cycle and resume cleaning areas not yet covered.
Sleek, Compact Design - To clean into hard to reach places, the Mint's innovative compact, square design breaks the mold of traditional round robots allowing the cleaning cloth to clean along edges of walls and all the way into corners. Consumers can also choose between the original white Mint or the new black Mint Plus.
For a full list of product information, retail locations and online availability, please visit http://www.mintcleaner.com.
Featured Product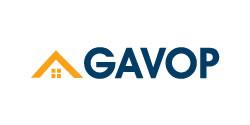 Gavop provides in depth research on housing, real estate and insurance topics.