Adept Technology Appoints John Boutsikaris as Senior Vice President of Sales and Marketing
Adept Technology, Inc. (Nasdaq:ADEP), a leading provider of fixed and autonomous mobile robot solutions, today announced that John Boutsikaris has been named senior vice president of sales and marketing.

Mr. Boutsikaris brings over 30 years experience in global sales, marketing and channel management in high technology and capital equipment markets. In his role with Adept Technology, he will be responsible for setting the company's global sales, marketing, and post-sales operational strategy.
"We welcome John to our executive team at Adept," said John Dulchinos, chief executive officer and president of Adept Technology. "John is a proven leader with over 30 years of senior-level global sales experience with Fortune 50 companies turning corporate vision into revenue and profit. With his extensive track-record, John will be a key component of our ongoing strategy to broaden and diversify our customer base with our leading-edge technologies."
"I am excited to join the Adept team," said John Boutsikaris. "Given the Company's current position in existing markets as well as the vast opportunities to expand into emerging, largely untapped markets, I am confident that my experience will complement Adept's current and future growth objectives."
John Boutsikaris has over 30 years of experience with domestic/international sales, marketing and aftermarket services with a broad set of companies from Fortune 50 to Micro Caps. He has a proven track record of impressive revenue performance, profit growth, return on invested capital, and market share increase through visionary leadership, team building, problem solving, adaptability, creativity, and customer focus. John's early career started with Hewlett Packard holding various sales and channel management positions including vice president, world-wide channel partners. His most recent experience was as a senior vice president at Key Technologies where he grew orders almost 100% in five years and managed global sales, marketing and aftermarket services.
About Adept Technology, Inc.
Adept is a global, leading provider of intelligent robots and autonomous mobile solutions and services that enable customers to achieve precision, speed, quality and productivity in their assembly, handling, packaging, testing, and logistical processes. With a comprehensive portfolio of high-performance motion controllers, application development software, vision-guidance technology and high-reliability robot mechanisms with autonomous capabilities, Adept provides specialized, cost-effective robotics systems and services to high-growth markets including Packaging, Medical, Disk Drive/Electronics, and Solar; as well as to traditional industrial markets including machine tool automation and automotive components.
Featured Product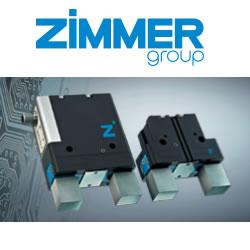 IO-Link is the first standardized IO technology worldwide for communication from the control system to the lowest level of automation.