Full Line of Cool Muscle Motors and High Speed Demo of 2 and 6 Axes Synchronized Motor Systems Highlighted on Exhibit Floor
Santa Clara, CA-December 6, 2011- Muscle Robotics, Inc, a subsidiary of Muscle Corporation and an innovative distributor focused on manufacturing industrial machines and equipment today announced it will be showcasing its full line of Cool Muscle, integrated motors at BIOMEDevice at San Jose Convention Center (Decmber 6 and 7, 2011 Booth #145)). In addition to a static display of a full line of Cool Muscle 1 (CM1) and Cool Muscle 2 (CM2) integrated motors, a high speed demonstration of 2 axes synchronized motor system, a 6 axes synchronized system will be exhibited on the company's booth.

The company is partnering with Precise Automation, Inc., a leading supplier of automation software, controls, and robotics, to also demonstrate coordinated motion for life science applications using Precise's SCARA robot and Muscle's CM2 technology.
"With Cool Muscle, due to its integrated power supply, control, drivers and I/O in a motor, a customer can not only save space, but cost and time to implement," according to Mr. Hirofumi Tamai, President of Muscle Robotics and Muscle Corporation.
With direct presence in the USA, Muscle Robotics plans to provide modular solutions to automation and robotics field in addition to stand alone motor business.Muscle Robotics mission is to provide complete automation control solutions by combining Japan's quality manufacturing skills and innovations created in the USA.
About Muscle Robotics, Inc.
Muscle Robotics, Inc. was founded in April, 2011 and is a subsidiary of Muscle Corporation located in Osaka, Japan. In May, 1988 Muscle Cooperation was established by an engineer with a dream to create solutions to help and contribute to people's lives & work. Six years later, the company received investment trust funds from the Osaka Research and Development company association. In its tenth year, Muscle Corporation developed its first product approved by FDA (Food and Drug Administration) and started exporting medical devices to a large medical company in the USA. More information can be found at www.musclerobotics.com.
Featured Product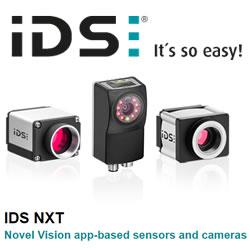 App Your Sensor®! What would smartphones be without apps? They would be mobile phones that can't do much more than make phone calls and sending SMS. Apps turn smartphones into intelligent assistants with any number of different tasks. Transferred into the world of image processing, this app-based approach transforms cameras and sensors into customised, smart vision sensors.