GstarCAD launched a upgrading program as a part of its 20th anniversary celebration and got good response from clients and prospects.
Beijing, China: December 9, 2011- Leading 2D/3D software provider GstarCAD said that the special upgrading program launched on November 25, 2011 for upcoming GstarCAD2012 as a part of its 20th anniversary celebration has had good response from clients and prospects. GstarCAD always endeavors to provide cost-effective design and drawing solutions for its clients while taking their benefits into consideration. This program is the latest effort for worldwide GstarCAD clients and prospects.

Having rich experience in design and drawing out there is not always enough. Employing the right CAD software to facilitate it could help to shape design ideas quickly and efficiently. GstarCAD 2012 offers a number of new design-oriented functions to bring more convenience and greater flexibility to 2D drawing and 3D design. By joining the special upgrading program, GstarCAD clients and prospects can have this exciting version while saving up to 80%!
The special offer will be available until February 28, 2012.
•Free upgrade:
Users who buy GstarCAD 2011 before December 25th 2011 can enjoy free upgrade to GstarCAD2012.
•Up to 80% off:
Users who are using GstarCAD2007, GstarCAD2008 and GstarCAD2009 can directly upgrade GstarCAD 2012 by paying only one year of upgrading fee and enjoy up to 80% discount.
For details of GstarCAD2012:
http://en.gstarcad.com/news_detail.php?type=1&id=74
GstarCAD 2012 trial version is currently available at:
http://www.gstarcad.net/ver.php?id=13&for=1
About GstarCAD
GstarCAD is fast, powerful, .dwg-compatible CAD software for the AEC, mechanical, manufacturing, electrical, GIS, survey and mapping industries. The world-class 2D/3D CAD software platform is based on IntelliCAD technology.
GstarCAD's powerful functions, .dwg compatibility, and programming platform, are built on a cost-effective solution with an easy to user interface. Gstarsoft ensures that your design inspiration comes true.
Contact Information
Web en.gstarcad.com
Email sales@gstarcad.net
Tech support@gstarcad.net
Suzhou Gstarsoft Co., Ltd
No.1355, Jinjihu Avenue, Suzhou Industrial Park, Jiangsu, 215021, China
Phone +86 512 62870220
Fax +86 512 62528938
Beijing Branch
Room 305, Block A, Kejicaifu Center, NO.8, XueQing Road, Haidian District, Beijing, 100085, China
Phone +86 10 82736615
Featured Product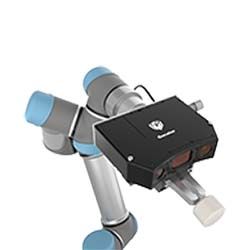 The Gocator 2000 family of laser displacement sensors makes 3D measurement a snap to setup and operate. These class of sensors deliver flexibility, performance, and immediate value right out of the box. Every Gocator comes with a built-in web application to deliver an exceptional user experience - no additional software required. Go from the simplified connection, to configuration, to measurement within minutes! Almost immediately you will be able to measure 3D features like width, thickness, and angle in order to precisely monitor your production. With a variety of standoff and measurement ranges, there's a Gocator sensor to fit almost every application. Your experience with displacement sensors will never be the same again.