The GRX technology based GstarCAD2012 has been officially released to significantly optimize users' benefits.
Beijing, China: December 25, 2011-GstarCAD, a leading CAD provider today announces the official release of GstarCAD2012.

Based on mature GRX technology GstarCAD2012 is a significant leap in term of functionality, applicability and flexibility. Comparing with the previous versions, GstarCAD2012 adds numerous new functions and integrates more than 500 enhancements to make it more powerful and stable. Meanwhile, a number of unique design-oriented plug-ins differentiates GstarCAD2012 from other CAD software with a more intelligent and flexible design environment.
GstarCAD2012 is a milestone in giving users inspiration and enabling them to create more value. It is indivisible from GstarCAD's promise to maximize users' benefits from various aspects with high quality products and affordable price as well as guaranteed service.
GstarCAD2012 is available for 30-day free trial at: http://www.gstarcad.net/download.php?for=1
In addition, the relevant special offer for straight upgrade to GstarCAD2012 is still available until February 28, 2012. For more information please refer to: http://www.gstarcad.net/news_detail.php?type=2&id=84 .
About GstarCAD
GstarCAD is fast, powerful, .dwg-compatible CAD software for the AEC, mechanical, manufacturing, electrical, GIS, survey and mapping industries. The world-class 2D/3D CAD software platform is based on IntelliCAD technology.
GstarCAD's powerful functions, .dwg compatibility, and programming platform, are built on a cost-effective solution with an easy to user interface. Gstarsoft ensures that your design inspiration comes true.
Contact Information
Web: en.gstarcad.com
Email: sales@gstarcad.net
Tech: support@gstarcad.net
Suzhou Gstarsoft Co., Ltd
No.1355, Jinjihu Avenue, Suzhou Industrial Park, Jiangsu, 215021, China
Phone +86 512 62870220
Fax +86 512 62528938
Beijing Branch
Room 305, Block A, Kejicaifu Center, NO.8, XueQing Road, Haidian District, Beijing, 100085, China
Phone +86 10 82736615
Featured Product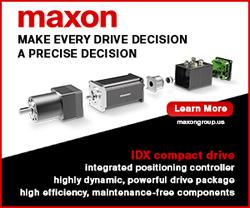 A brushless DC motor solution for use in hip and knee exoskeletons. This complete joint actuation unit consists of motor, gearhead, encoder and position controller. Fitting absolute encoder directly at the joint rotation provides designers increased positioning accuracy. The unit will deliver 54Nm of continuous torque and 120Nm on a 20% duty cycle. The system can be operated on supplies between 10 and 50V DC and the actuation speed is up to 22rpm.