(Cincinnati, OH -January 2012) - The Industrial Automation Group of Advantech introduces the UNO-4673A, an IEC 61850-3 and IEEE 1613 compliant Substation Automation Platform. IEC 61850-3 certification ensures environmental and EMI immunity of the network devices used in substations while IEEE 1613 details environmental and testing requirements for communication networking devices. With IEC 61850-3 and IEEE 1613 standards, the UNO-4673A is able to communicate with different devices across substations and serve as an excellent computing platform.

This fanless Intel® Atom™ D510 processor-based embedded automation computer has dual power AC (100 ~ 240 Vac) and DC input (106 ~ 250 Vdc) with advanced computing technology and remote management capability which delivers robustness and reliability. It is designed with a compact 2U rackmount form-factor, rear-end wiring, and a front panel LED indicator, providing simple management and easy maintenance at substations.
The UNO-4673A comes with a wide range of communication interfaces and flexible expansion capabilities, including 6 x Ethernet ports with LAN redundant teaming functionality, 6 x USB ports, 2 x RS-232/422/485 isolated serial ports, IRIG-B, and fiber optic LAN plug-in cards. Three configurable domain I/O expansion slots are open for users to select the I/O modules to meet their application needs.
The UNO-4673A supports Windows® XP Embedded, Windows 2000/XP, Windows CE 6.0, and Linux OS allowing the users to choose from many different OS options.
With all these great features, the UNO-4673A is a great open architecture for power & energy applications and can serve as an excellent gateway, controller or protocol server at substations.
For more information or to purchase, please contact Advantech directly or your regional Advantech authorized distributor.
Featured Product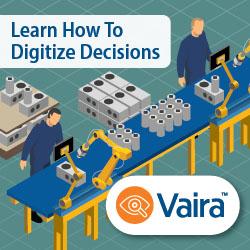 Pleora's AI Gateway provides a hybrid approach that allows system designers, integrators, and end-users to add more advanced AI capabilities alongside existing sensor sources and classic computer vision algorithms.