ATI Sponsors Free RIA Webinar February 16th, 2012
ATI Industrial Automation is sponsoring the Robotic Industries Association (RIA) free webinar, "The Basics of Robot End-Effectors" on Thursday, February 16th from 12:00 noon to 1:00 pm EST.

With video, narration and broad coverage by an experienced veteran, this webinar describes robot end-effectors such as parallel jaw, vacuum, and magnet based solutions. Solution approaches such as two or three position grasps and servo based designs give viewers options to consider. Force and torque sensing techniques are described. The webinar covers grip compliance, collision avoidance and breakaway options.
You can register for this free webinar here:
https://www1.gotomeeting.com/register/474144808
For more information about RIA and the robotics industry, visit www.robotics.org or contact RIA Headquarters at 734-994-6088.
Featured Product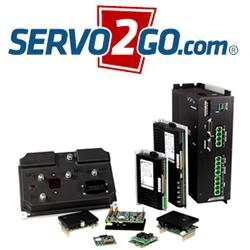 CANopen digital servo drives are designed to drive brushed and brushless servomotors in torque, velocity, or position mode and employs Space Vector Modulation (SVM), which results in higher bus voltage utilization and reduced heat dissipation compared to traditional PWM drives.