AeroVironment becomes exclusive global distributor of Sentient's Kestrel Land MTI Tier I automated target detection software for use with small unmanned aircraft systems
MONROVIA, Calif. & MELBOURNE, Australia--(BUSINESS WIRE)--AeroVironment, Inc. (NASDAQ: AVAV) and Australia-based Sentient today announced the signing of an exclusive global license agreement that allows AeroVironment to distribute Sentient's automatic target detection software for full motion video for use with small unmanned aircraft systems (UAS).

Sentient's Kestrel Land MTI Tier I is specifically designed to enable automated detection of targets, in real time, from small UAS. Over the past 18 months Sentient and AeroVironment have optimized and integrated the software with AeroVironment's existing common Ground Control System (GCS), which serves the Puma™, Raven® and Wasp™ small UAS.
"The Kestrel software adds capability to our existing small UAS by automatically detecting moving objects on the video screen and presenting that information visually to the operator," said Tom Herring, AeroVironment senior vice president and general manager of Unmanned Aircraft Systems. "This software makes it much easier to detect and track multiple moving objects in the battle space, thus delivering improved situational awareness to the system operator and tactical commander."
Military forces frequently deploy AeroVironment's small UAS in dynamic and complex operating environments. Kestrel has the ability to give operators an immediate cue to potential threats. This capability enhances situational awareness on the ground, which can help save lives.
"Kestrel Land MTI is deployed in a variety of theaters all over the world," said Simon Olsen, sales and marketing manager at Sentient. "The automated cueing capability has proven to be a decisive edge in a number of operational missions. This extensive operational experience was a key prerequisite for this relationship to proceed."
The license agreement between AeroVironment and Sentient does not include Sentient's automated target detection software solutions Kestrel Land MTI Tier II, Kestrel Land MTI Tier III and Kestrel Maritime.
About AeroVironment
AeroVironment is a technology solutions provider that designs, develops, produces and supports an advanced portfolio of Unmanned Aircraft Systems (UAS) and electric transportation solutions. Agencies of the U.S. Department of Defense and allied military services extensively use the company's electric-powered, hand-launched Raven®, Wasp™ and Puma™ systems to provide situational awareness to tactical operating units through real-time, airborne reconnaissance, surveillance and communication. Multiple government agencies have helped to fund the development and demonstration of Global Observer®, a hybrid-electric, stratospheric UAS designed to provide affordable, persistent reconnaissance and communication over any location on the globe. SwitchbladeTM is a loitering munition designed to provide a rapid, lethal, pinpoint precision strike capability with minimal collateral damage. AeroVironment's electric transportation solutions include a comprehensive suite of electric vehicle (EV) charging systems, installation and data services for consumers, automakers, utilities and government agencies, power cycling and test systems for EV developers and industrial electric vehicle charging systems for commercial fleets. More information about AeroVironment is available at www.avinc.com.
About Sentient
Sentient successfully develops and deploys computer vision technology for defense and civil projects. Since 1999 Sentient has been specializing in video analytics with a strong focus on the development of Artificial Intelligence and Computer Vision software.
Sentient is a member of the Defence Recognised Supplier Scheme and a trusted partner of the Australian Department of Defence. For more information, visit www.sentientvision.com.
Featured Product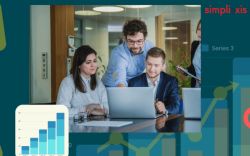 Honeywell Intelligrated has distribution and fulfillment expertise, system integration experience and innovative robotic controls foundation to relieve labor and productivity pressures in your distribution center.