GstarCAD is developing an application on Android to enable users design more flexible and efficient. This application will give new experience to users with its new features.
Beijing, China: February 16, 2012-GstarCAD, the leading 2D/3D CAD software provider today announced that the application that could be operated on Android is in development after a serial of releases of GstarCAD MC (Mobile Clients) for iOS mobile devices (running on iPad, iPhone and iTouch) last year.

Nobody can ignore Android and deny its expanding momentum when it comes to the operating systems for mobile devices due to its openness. Comparing with iOS of Apple, Android avoids the limitation for application download and installation. Currently, Android has majority share of smart phone market and is quickly becoming ubiquitous. With no exception, GstarCAD will develop another mobile product for Android to meet the fast-growing demands.
GstarCAD MC on Android is a handy tool, aiming at wider range of mobile users that let them take their designs on the go. On the job site, in a meeting room or on the road where computer or laptop are unmanageable, GstarCAD MC gives users freedom and flexibility to manage drawings on smart phones with functions such as viewing, editing and sharing CAD files.
The upcoming GstarCAD MC on Android indicates GstarCAD's ability and determination to realize its commitment for continuously optimizing benefits of customers, meeting or even exceeding users' expectation with new design experience
The official release of GstarCAD MC for Android is anticipating at the end of February, 2012.
About GstarCAD
GstarCAD is fast, powerful, .dwg-compatible CAD software for the AEC, mechanical, manufacturing, electrical, GIS, survey and mapping industries. The world-class 2D/3D CAD software platform is based on IntelliCAD technology.
GstarCAD's powerful functions, .dwg compatibility, and programming platform, are built on a cost-effective solution with an easy to user interface. Gstarsoft ensures that your design inspiration comes true.
Contact Information
Web: www.gstarcad.net
Email: sales@gstarcad.net
Tech: support@gstarcad.net
Suzhou Gstarsoft Co., Ltd
No.1355, Jinjihu Avenue, Suzhou Industrial Park, Jiangsu, 215021, China
Phone +86 512 62870220
Fax +86 512 62528938
Beijing Branch
Room 305, Block A, Kejicaifu Center, NO.8, XueQing Road, Haidian District, Beijing, 100085, China
Phone +86 10 82736615
Featured Product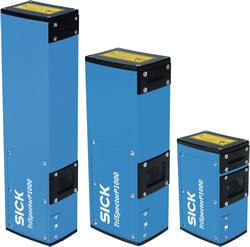 LiDAR (Light Detection and Ranging) is one of the most reliable methods for parts sensing in factory automation today. SICK has made this technology affordable and easy to use! Click on the video link below to learn about the TiM1xx LiDAR sensor and how it provides: - Area scanning LiDAR technology in a standard sensor package - 200-degree field of view and 3 meter sensing range allows for 169 square feet of area scanning - Compact size and light weight enables ease of deployment in "non-standard" type applications, like end-of-arm robotic tooling - Wide area scanning without having to mount a transmitter and receiver makes installation much easier - IO Link for easy configuration