C&E Sales to introduce LMI Technologies' revolutionary Gocator technology to Midwestern US manufacturers looking to improve their factory automation processes
LMI Technologies, a global industry leader in 3D laser measurement and control sensor technology, announced today that C&E Sales, Inc. (C&E) has signed on as an authorized distributor of Gocator all-in-one 3D smart sensors. As part of LMI\'s growing network of American distributors, C&E will introduce production facilities in Ohio, Kentucky, and Indiana to Gocator\'s innovative 3D measurement and quality monitoring functionality.

Gocator laser line smart sensors are all-in-one solutions that make 3D measurement and control for factory automation accessible to all levels of expertise. All Gocators come with a web browser based user interface and optional built-in measurement tools making them easy to use and integrate. Users can easily perform inline part inspection for 100% quality control, communicate results (either directly or to a PLC), and automate sorting and tracking functions.
Models come in different fields of view and measurement ranges to ensure there is a preconfigured Gocator for every application. Gocators are available in both VGA and Megapixel resolutions in order to accommodate the varying speed and accuracy requirements of factory automation. Gocators can also be combined into multi-Gocator systems to fully accommodate large items or to measure a single item from multiple perspectives.
\"C&E\'s top-tier track record, extensive industry knowledge, and true dedication to customer service makes them an ideal partner for LMI,\" said Kevin Brown, Director of Sales at LMI. \"With many American manufacturers becoming more competitive by investing in state-of-the-art factory automation technology, this partnership represents significant revenue potential for both LMI and C&E.\"
\"Adding LMI\'s Gocator products to our solutions portfolio is a natural progression. The way LMI has combined a linear laser line generator, 2D imager, and band-pass filter into a single ruggedized housing is a leap forward for the factory floor,\" said C&E Sales & Marketing Manager, Chris Bramlage. \"Assembling these items from components leaves room for many hurdles that often compromise the reliability of the overall system. LMI\'s web server based interface addresses software version control issues for the customers and makes their robust system more easily deployed and maintained than systems with proprietary software interfaces.\"
With C&E\'s extensive machine vision industry expertise, Gocator\'s initial market impact is expected to be substantial. C&E has completed LMI Technologies\' thorough distributor training process and can now field Gocator inquiries as an authorized distributor. Companies in Ohio, Indiana, and Kentucky looking for more information about the Gocator line of products can now contact C&E Sales directly or visit their corporate website - http://www.cesales.com.
About LMI Technologies
An AUGUSTA Technologie AG group company, LMI Technologies Inc. (LMI) is a global leader in 3D sensor measurement technology for industrial measurement and control applications. Over 100 patents and 30 plus years of sensor expertise has gone into over 60,000+ sensors and licensed products that operate in some of the harshest working environments imaginable. LMI's technology supports the 3D measurement needs of many of the world\'s largest OEMs and System Integrators in industries such as molten metals, welding, tire manufacturing, wood processing, livestock, automotive, and transportation.
About C&E Sales, Inc.
Founded in 1978 to be the source for applying sensor technology, C&E Sales, Inc. serves Indiana, Kentucky, and the Southern Ohio area. C&E\'s growth and success has been rooted in the character of its employees and their dedication to upholding a 30-year-old pledge to the highest quality service. We represent over 30 major sensing, motion control, and communication technology product suppliers, each certified for quality. C&E Sales maintains close working partnerships with these suppliers to ensure our customers receive consistent, high quality products.
Featured Product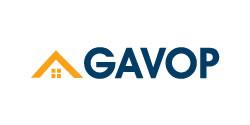 Gavop provides in depth research on housing, real estate and insurance topics.