ATI Sponsors Free RIA Webinar April 12th, 2012
ATI Industrial Automation is sponsoring the Robotic Industries Association (RIA) free webinar, "Fundamentals of Industrial Robotics: Factory Solutions", April 12th from 12:00 noon to 1:00 pm EST.

Learn about different kinds of robots, their design and component makeup, basic safety considerations and integration methodologies. See movies of factory solutions in action (e.g., in automotive settings, packaging warehouses, and semiconductor manufacturing facilities.) These and a variety of other industrial markets and robot solutions within them are examined along with key technologies that enable them.
Featured Product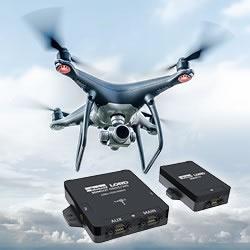 The C-series high performing inertial sensor package provides an OEM form-factor that is optimized for size and weight in Off Highway, Unmanned Ground Vehicles/Mobile Robots and Unmanned Aerial Systems. It's compact and low-profile anodized aluminum housing can be connected directly to a printed circuit board using a UART header or a Samtec FFSD ribbon cable and 2-56 fasteners.