Deal Gives the Micro-Robotics Firm Access To New Technologies in Automated Guidance Systems, Image Processing and Optical Control Systems
EDINA, Minn.-- ReconRobotics, Inc., the world leader in micro-robot systems for defense and law enforcement, announced today that it has acquired Xollai LLC, a systems engineering firm with a broad base of intellectual property in automated guidance technology, optics-based autonomous control systems, and image processing and recognition. Xollai was the 2011 winner of the prestigious Architect of Defense award given annually by the Minnesota-based Defense Alliance, which represents more than 85 regionally based defense industry organizations.

"We have a strong history of listening to customer requirements and successfully providing them with sublimely simple and robust solutions"
"We have a strong history of listening to customer requirements and successfully providing them with sublimely simple and robust solutions," said Alan Bignall, President and CEO of ReconRobotics. "This strategic acquisition will give us access to technologies that solve unmet needs in our current markets, as well as entirely new solutions in advanced manufacturing, image processing and unmanned aerial systems. We are extremely excited about the strength of the Xollai engineering team and their intellectual property portfolio, each of which meshes perfectly with our stated goals of technological leadership and diversification within autonomous systems."
"In a short period of time, ReconRobotics has created an entirely new class of police and military robots that has revolutionized tactical operations," says Robert Malecki, Co-Founder and CEO of Xollai. "Our technologies hold similar groundbreaking potential in entirely new sectors and we are delighted to now be working with ReconRobotics to successfully commercialize these solutions for a worldwide market."
ReconRobotics plans to fully integrate Xollai into its product engineering and design operations by the end of April 2012, and maintain Xollai's current headquarters in Saint Paul, Minn.
About ReconRobotics, Inc.
ReconRobotics is the world leader in tactical, micro-robot systems. The company's Recon Scout® Throwbot® systems save lives by providing immediate situational awareness and greater standoff distance to warfighters and law enforcement personnel. These capabilities protect personnel from hidden threats, enhance mission planning and execution, and minimize collateral damage. More than 3,500 of its micro-robot systems have been sold worldwide. The company was formed in 2006 to commercialize robotics technology developed at the University of Minnesota Distributed Robotics Laboratory under funding from the Defense Advanced Research Projects Agency (DARPA). ReconRobotics is based in Edina, Minnesota, and markets its products through a distribution network in 33 countries. www.ReconRobotics.com
About Xollai, LLC
Xollai, LLC, was founded in 2008 to develop advanced automated guidance technology for unmanned aircraft systems (UAS) and other intelligent vision and sensory systems. The company's core technologies include patented embedded algorithms and learning control systems that offer faster, lower-cost solutions to complex control problems in defense, transportation and advanced manufacturing. Xollai is based in Saint Paul, Minn. www.Xollai.com
Featured Product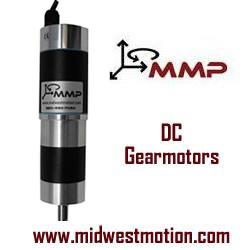 Midwest Motion Products, Inc. (MMP), is a well-established, healthy, & growing Family Owned Business, founded in 2001. MMP specializes in cost-effective standard DC Gearmotors, Motors, Controls, and ancillary equipment. Known world-wide for our "Lightning Fast" delivery capabilities, you can have a Standard Planetary or Right Angled DC Gearmotor BUILT and SHIPPED, often on the very same day you call. Offering Brushed and Brushless designs, with winding voltages ranging from 12 VDC to 120 VDC, we can deliver your "Robust & Reliable" samples within HOURS, instead of weeks, or even months.