Motion control and machine automation focused distributor adds intelligent servo motors, brushed DC motors and gearmotor solutions to its linear motor offering for New England and Upstate New York customers.
Elgin, IL -- May 10, 2012 -- Intelligent servo motor manufacturer, Dunkermotor, has significantly expanded its distribution agreement with Axis New England beyond the previously authorized linear motor product line acquired last summer by Dunkermotor's parent firm. The new channel partner arrangement adds the complete line of Dunkermotor rotary motor products for Axis' customers in the six New England states and Upstate New York. The added products include fractional horsepower brushed and brushless DC motors as well as intelligent servo motors used in motion control and machine automation applications.

"Axis is excited to expand our relationship with Dunkermotor," said Todd Clark, Axis New England president. "Having successfully applied Dunkermotor's linear offering over the years, this addition to include the entire suite of rotary products will provide us additional flexibility in solving our clients' automation challenges."
Founded in 1994, and headquartered in Danvers, Massachusetts, Axis provides innovative solutions to manufacturing challenges in many precision industries, including medical, semiconductor, optical/laser and defense. Focused on providing solutions in the motion control and machine automation fields, Axis currently has 17 degreed engineers deployed in sales, application and system level engineering roles.
"We're proud to be associated with a distribution partner that is focused on leading edge technology to offer its customers feature and performance advantaged products," said Ken Remis, Dunkermotor eastern regional sales manager. "The fact that Axis strives to offer 'best in class' application support aligns perfectly with our own objectives to ensure their customers' needs are met from a performance, quality and value standpoint."
About Dunkermotor:
Headquartered in Elgin, Illinois, Dunkermotor is the North American sales, technical support and logistics subsidiary of Dunkermotoren GmbH, for 60 years the global quality and value leader in customized, configurable sole-source fractional horsepower motion control solutions composed of BLDC, PMDC and AC electric motors, gearmotors, controls, encoders and brakes, as well as linear motion solutions. With headquarters in the Black Forest in Bonndorf, Germany and production and/or logistics facilities in Europe, Asia and the U.S., Dunkermotoren employs 1000 globally and produced over 3.4 million motors in 2011 for the factory and commercial automation, specialty machinery, medical, solar power, packaging, semiconductor, and mass transportation industries.
http://www.dunkermotor.com
Featured Product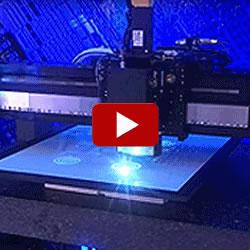 PI provides standard and custom linear, rotary, and spherical air bearing systems. They are available with 3-phase motors or voice coil motors, integral optical linear encoders. Our air bearings / and systems serve OEM, industrial, and research markets.