High tech machine automation distributor to add intelligent servo motors, brushed DC motors, gearmotors and linear motors for western states customers.
Elgin, IL -- May 29, 2012 -- Dunkermotor has entered into a new distribution agreement with Chandler, Arizona headquartered In-Position Technologies LLC for the complete line of Dunkermotor products, ranging from linear motors to fractional horsepower brushed and brushless DC motors as well as intelligent servo motors used in motion control and machine automation applications. In-Position Technologies covers the machine automation needs of customers in the states of Arizona, Colorado, New Mexico, Nevada and Wyoming with an experienced team of twelve associates.

"In-Position technologies is delighted to distribute the Dunkermotor line of high quality DC, AC & brushless DC motors, integrated intelligence servo motors, gearmotors and specialized products like the exterior venetian blind drives and ServoTube linear motors," said Neil Jacques, president of In-Position Technologies. "Dunkermotor is partnering with In-Position Technologies and other quality organizations to establish a premier channel in the US motion control marketplace."
Founded in 1997, In-Position Technologies is a high tech machine automation company specializing in motion control and machine safeguarding. With engineers who are experts in the field of positioning systems, they pool decades of knowledge to specify and build customized levels of automation on a daily basis. .
"With In-Position Technologies, Neil Jacques set out to create a one-of-a-kind automation distribution center that delivers excellence in every aspect of its operation," said John Scherenberg, Dunkermotor distribution manager. "Their mission is to provide innovative, cost effective, and quality products and services to meet the ever-increasing challenges of their customers, whom they view as partners, and Dunkermotor is enthused and proud to be part of that effort."
About Dunkermotor:
Dunkermotor is the North American operation of Dunkermotoren GmbH, the global quality and value leader in customized, configurable sole-source fractional horsepower motion control solutions composed of BLDC, PMDC and AC electric motors, gearmotors, controls, encoders and brakes, as well as linear motors. In 2011 Dunkermotoren produced over 3.4 million motors for the factory and commercial automation, specialty machinery, medical, solar power, packaging, semiconductor and mass transportation industries.
Dunkermotoren is now part of AMETEK Precision Motion Control, a division of AMETEK's Electromechanical Group (EMG). AMETEK EMG, which had 2011 sales of $1.3 billion, is a leader in technical motors and associated systems, electrical interconnects, and specialty metals. AMETEK, Inc.(NYSE: AME) is a leading global manufacturer of electronic instruments and electromechanical devices with annualized sales of $3.3 billion.
http://www.dunkermotor.com
Featured Product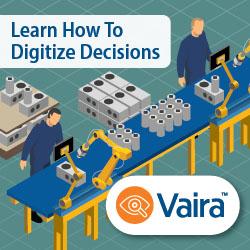 Pleora's AI Gateway simplifies the deployment of advanced machine learning capabilities to improve the reliability and lower the cost of visual quality inspection.