Renaissance is Mazor Robotics' surgical guidance system for spine procedures.
June 13, 2012 CAESAREA, Israel--Mazor Robotics Ltd. (TASE:MZOR), a developer of innovative surgical robots and complementary products, today announced that its Korean distributor, BR Holdings, received marketing clearance from the Korean Food & Drug Administration (KFDA) to market Mazor's Renaissance™ system. Renaissance is Mazor Robotics' surgical guidance system for spine procedures. BR Holdings is a leading distributor of robotic surgery technologies and instruments in Korea.

"Korean spine surgeons performed 120,000 cases in 2008, reflecting 18% annual growth from 2003; per capita, it is the second largest spine surgery market globally, and the country adopts new technologies with enthusiasm," said Ori Hadomi, CEO of Mazor. "As an example, the Korean healthcare system currently supports 36 da Vinci surgical robots. We expect Korea to be a very strong market for our surgical robots and serve as a gateway to the Asia Pacific region, as it has in the past for other robotic technologies."
It is typical for the local distributor to take responsibility for securing Korean regulatory clearances, and BR Holdings is also presently pursuing reimbursement. In partnership with BR Holdings, Mazor will immediately begin to market Renaissance to establish early adopters and build local clinical experience.
About Mazor
Mazor Robotics (TASE: MZOR) is dedicated to the development and marketing of innovative surgical robots and complementary products that provide a safer surgical environment for patients, surgeons, and OR staff. Mazor Robotics' flagship product, Renaissance™, is a state-of-the-art surgical robotic system that enables surgeons to conduct spine surgeries in an accurate and secure manner. Mazor Robotics systems have been successfully used in the placement of over 12,000 implants in the USA and Europe. Multiple peer-reviewed publications and presentations at leading scientific conferences have validated the accuracy, usability, and clinical advantages of Mazor Robotics technology. The Company received authorization to affix a CE Mark in Europe for brain surgeries in May 2011. For more information, please visit www.mazorrobotics.com.
Featured Product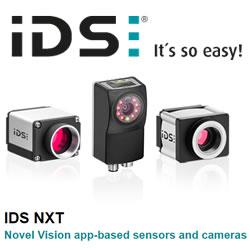 App Your Sensor®! What would smartphones be without apps? They would be mobile phones that can't do much more than make phone calls and sending SMS. Apps turn smartphones into intelligent assistants with any number of different tasks. Transferred into the world of image processing, this app-based approach transforms cameras and sensors into customised, smart vision sensors.