In an effort to expand its search for exciting new business opportunities within the international robotics space.
HOUSTON--Quantum International Corp. (OTCBB:QUAN), an emerging robotics company, is turning its attention to the rising economic powerhouse of Chile in an effort to expand its search for exciting new business opportunities within the international robotics space.

Since the global economic slowdown four years ago, Chile has become a world leader in the economic recovery process. The Latin American nation's GDP grew 5.6 percent in the first quarter of 2012 over last year. The Latin American average is 3.7 percent.
For a growth-oriented company such as Quantum, such economic growth could soon prove crucial to achieving the organization's ambitious expansion strategies in an industry forecast by some experts to reach $70 billion by 2025.
In addition to its strong economic growth, Chile boasts a wealth of robotics resources, including the robotics and autonomous systems program at Universidad de Chile in Santiago. Many of the country's most exciting robotics research initiatives are related to Chile's booming mining industry. One day soon, robots may help to prevent disasters such as the trapped Chilean miners who made world news in 2010.
"The Chilean government is a strong supporter of developing business sectors, as the nation's enticing economic growth prove," said Quantum CEO Robert Federowicz. "The robotics industry is no exception. The country's world-class universities, diverse population and labor costs rivaling China's make Chile a prime locale for an emerging robotics company such as Quantum to do business."
For more information on Quantum International's robotics initiatives, please visit http://www.quantuminnovators.com/investors.html.
Quantum International Corp. is working to develop the next generation of robotics technology to compete in a booming global industry alongside Honda Motor Co., Ltd. (NYSE: HMC), AeroVironment, Inc. (NASDAQ: AVAV) and, potentially soon, Apple Inc. (NASDAQ: AAPL).
Follow us on Twitter at www.twitter.com/QuantumIntlCorp.
About Quantum International Corp.
Quantum International Corp. (OTCBB: QUAN) is an emerging robotics innovation company working to commercialize the next generation of sophisticated, automated technology. The Company is positioning itself to develop, deliver and market the most cutting-edge innovations in robotics in order to leverage the worldwide demand for the precision, speed, and cost-effectiveness these technologies offer.
For more information about Quantum International Corp., please visit www.quantuminnovators.com.
Featured Product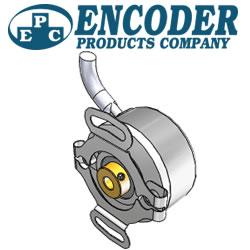 EPC is excited to announce our NEW online 3D Configurator. This new tool makes it even easier to configure EPC's products exactly how you need them for your application. The 3D Configurator interface is intuitive and works in any web browser for both desktop and mobile. It'll only take you a moment to learn your way around the program. Careful, though: it's so fun to play with, you may spend a whole afternoon on it!