Rad-tolerant 3U CompactPCI SP0 features extensive memory arrays, exceptional I/O
Chatsworth, Calif.August 2012 - Aitech Defense Systems Inc., a pioneer in true embedded and mission critical computing technologies for environmentally-demanding military, defense and aerospace applications, now offers the high performance SP0, a space-qualified, radiation-tolerant 3U CompactPCI SBC with an exceptionally low power of only 10 W for manned spacecraft and unmanned satellite subsystems and platforms.

The compact MPC8548E, PowerQUICC-III PowerPC-based SBC provides high levels of on-board functionality and integration combined with low power dissipation. It can achieve a processing speed of 1.17 GHz and 333.3 MHz of core complex bus (CCB) and DDR-1 memory speeds, while adhering to the low power and small form factor requirements necessary in most satellite and spacecraft, mission-critical applications.
The SP0's processor includes an e500 System-on-Chip (SoC) integrating both an L1 cache with 32 KB instruction and 32 KB data and a 512 KB L2 cache. A large user Flash of 1 GB is standard, with the option to expand up to 8 GB.
Supporting both processor and application needs, the large on-board memory also includes up to 512 MB of fast DDR1 SDRAM with ECC protection for high data integrity as well as 512 KB of redundant Boot Flash.
This compact board's extensive I/O, all of which is routed to the rear panel connectors for application usage, reduces the number of additional peripheral cards needed for a fully functional subsystem. Pushing the limits of on-board functionality and I/O interfaces, the SP0 includes two Gigabit Ethernet ports, four asynchronous, high-speed serial communications ports and up to five general purpose discrete I/O channels - and more.
An included industry-standard PMC slot, either air- or conduction-cooled, accommodates additional modules and on-board functionality. In addition, up to eight PCI Express lanes or four Serial RapidIO lanes as well as dual PCI buses further help increase on-board high performance and exceptional functionality.
When operating as a system controller, instead of as a peripheral card, the new SP0 supports up to seven additional cards on the PCI backplane complete with clock signals and interrupt and arbitration support.
Three watchdog timers on the SP0 offer exceptional system safety parameters and reliability. One watch dog timer, located within the SoC processor, generates an internal CPU interrupt to alert the application of a pending fault. After the first timer expires and then the second timer expires, a non-maskable hardware reset is performed, which also resets the entire board. Located in the on-board FPGA, the third timer can reset the whole board or only certain I/O devices after the expiration period.
A 1 PPS (pulse per second) timer provides a critical system backplane and external heartbeat for synchronization to other autonomous computing and communications subsystems on the satellite bus or spacecraft platform.
For more information please call 888-Aitech-8 (888-248-3248), visit http://www.rugged.com/sp0 or e-mail sales@rugged.com.
Subscribe to Aitech's RSS feed. http://feeds.feedburner.com/PressRoom-Aitech
Follow us on Twitter: AitechDefense http://twitter.com/AitechDefense
Become a fan of Aitech Defense https://www.facebook.com/AitechDefense
Follow Aitech on LinkedIn: Aitech http://www.linkedin.com/company/Aitech
UPCOMING TRADESHOW: SmallSat 2012, Booth # 6; August 13-17; Logan, Utah.
ABOUT AITECH:
Established in 1983, Aitech offers military and space-qualified, commercial off-the-shelf (COTS) embedded computing products for rugged defense, aerospace and astronautics (space) applications as well as provides radiation tolerant and full MIL-SPEC solutions. The company provides industry-standard, open architecture VMEbus, CompactPCI and high speed serial fabric-based boards, power subsystems, mass memory, enclosures and hardware subsystem integration along with logistics, configuration control, component obsolescence and earned-value management services.
Having pioneered the development of true military VMEbus products for use in mainstream defense and aerospace applications, Aitech utilizes its broad base of off-the-shelf products and technologies to also develop customer-specific solutions, deliver superior cost-performance and reliability, and expedite time to market.
Applications for its products range from mission processors, fire control, mission control and autonomous robotic subsystems for ground vehicles as well as surface and subsurface naval platforms to tactical and strategic fixed- and rotary-wing aircraft, and low- to high-earth orbit and deep space vehicles.
Featured Product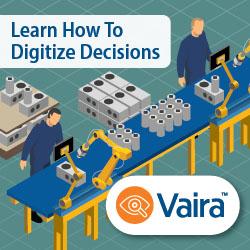 Pleora's Visual Inspection System helps operators detect errors and defects for unique component types, assembly steps, and custom low-run products where automated optical inspection (AOI) is too complex and expensive. The system helps DICA Electronics: Avoid costly, errors as a result of detecting errors at different phases in production, Speed time in detecting the root cause of the in-field errors with Tracking & Reporting apps for traceability, Maintain consistency in training new employees on requirements or with staff any time a new product is added, Easily train the system using 'good product' images for multiple product lines with no programming skills required, Reduce subjective decision-making, especially over a long shift, reducing error-escapes.