"The medical market is only the beginning for bionic exoskeletons,"
HOUSTON--As robotics company Quantum International Corp. (OTCBB: QUAN) explores the market potential for robotic exoskeletons, it's clear that helping disabled people walk again is only one of many potential uses for these incredible devices.

"The medical market is only the beginning for bionic exoskeletons," said Quantum CEO Robert Federowicz. "As we conduct our due diligence on the potential for this technology, we're discovering demand for robotic augmentation from diverse industries from construction to the military."
The same robotic frames that could soon allow wheelchair users to stand and walk could also allow industrial workers to wield heavy equipment longer or wounded soldiers rehabilitate their injuries quicker. Athletes may be interested in exoskeletons that allow them to achieve superhuman strength and endurance.
"Once the incredible capabilities of robotics are seen to restore mobility to the disabled, we predict a massive increase in demand for specialized exo-suits for consumers who want to run marathons or climb mountains without the conditioning and abilities of a full-time athlete," Federowicz said. "That's the kind of unlimited market potential we think will interest our shareholders."
Quantum is currently exploring possible exoskeleton partnerships close to home. Last week, the company signed a non-discloser agreement with the University of Houston so that serious discussions can begin on a possible collaboration with researchers there who are working on an external brain-machine interface that could allow users to manipulate an advanced Rex Bionics robotic exoskeleton using their thoughts alone.
For more information on Quantum International's robotics initiatives, please visit www.quantuminnovators.com/investors.html.
Quantum International Corp. is working to develop the next generation of robotics technology to compete in a booming global industry alongside Intuitive Surgical, Inc. (NasdaqGS: ISRG), iRobot Corporation (NasdaqGS: IRBT) and Dover Corp. (NYSE: DOV).
Follow us on Twitter at www.twitter.com/QuantumIntlCorp.
About Quantum International Corp.
Quantum International Corp. (OTCBB: QUAN) is a robotics innovation company working to commercialize the next generation of sophisticated, automated technology. The Company is positioning itself to develop, deliver and market the most cutting-edge innovations in robotics in order to leverage the worldwide demand for the precision, speed, and cost-effectiveness these technologies offer.
For more information about Quantum International Corp., please visit www.quantuminnovators.com.
Featured Product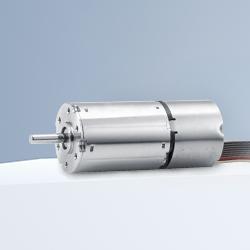 FAULHABER MICROMO launches the new MC3/MCS motion control family. The new high performance, intelligent controllers are optimized for use with FAULHABER motors, offer electronics for simple operation with state-of-the-art interfaces for multi-axis applications, and provide a motion control system solution with the most compact integration into industrial grade housing.