OceanWorks International has been contracted by Harris CapRock Communications (HCC) to supply a spare node base and two node pods in support of the ongoing operation and maintenance of CSnet International's Offshore Communications Backbone (OCB) system.
Burnaby, BC October 23, 2012

The OCB subsea infrastructure, including five seafloor nodes which form the existing seafloor observatory portion of the system, was originally designed by OceanWorks International and delivered to Harris Caprock Communications (HCC). The system was deployed in 3000m of water in the Mediterranean Sea during the fall of 2010 and is now providing scientists with real time data from sensor installations covering several hundred kilometers of the seafloor. Each of the five original nodes has a recoverable pod containing electronics which can be easily serviced and upgraded throughout the system's planned deployment life of 25 years.
"OceanWorks International has been a solid and dependable partner throughout the OCB project. Their continuous support has been a key to our success," said David Pfosi from Harris CapRock Communications.
"We truly value our long term working relationship with Harris CapRock Communications," said Mr. Rod Stanley, CEO of OceanWorks International.
OceanWorks International is an internationally recognized subsea technology company specializing in the design and manufacture of manned / unmanned subsea systems and specialized equipment for military, oil and gas, scientific, and other marine markets. Offering a full range of subsea system engineering, design and analysis, fabrication, testing, and project management services, OceanWorks has been at the cutting edge of deep submergence and diving technology, operations, and support for over 20 years.
Featured Product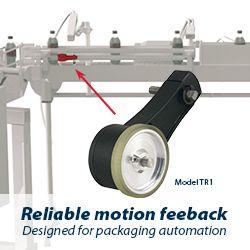 EPC is excited to announce our NEW online 3D Configurator. This new tool makes it even easier to configure EPC's products exactly how you need them for your application. The 3D Configurator interface is intuitive and works in any web browser for both desktop and mobile. It'll only take you a moment to learn your way around the program. Careful, though: it's so fun to play with, you may spend a whole afternoon on it!