•Combination of the Blighter B202 Mk 2 portable ground surveillance radar and Liteye's Aquila PTZ thermal surveillance system provides a virtual fortress around VIPs
CAMBRIDGE, England--Liteye Systems, Inc. (Centennial, Colorado, USA) and Plextek Limited (Great Chesterford, England) announced today that they have combined their market leading thermal imaging and ground surveillance radar products to target the VIP protection market.

The combination of Plextek's Blighter B202 Mk 2 portable electronic scanning ground surveillance radar (www.blighter.com) and Liteye's Aquila PTZ (pan, tilt, zoom) thermal imaging surveillance system (www.liteye.com) provides a truly portable, battery powered surveillance solution that delivers a fortress-like ring of security over an area of many hundreds of square kilometres. This mobile solution allows the ring of security to follow the VIP.
Mark Radford, director of the Blighter Group, said: "We are delighted to be joining forces with Liteye to target the VIP protection market, which has traditionally been a labour intensive operation with agents, security staff and bodyguards etc. However, the advent of affordable and portable ground movement radar and thermal imaging systems is set to provide a reliable and cost-effective alternative.
"To protect VIPs, whether royalty, politicians, dignitaries or celebrities, we need to have 'eyes everywhere' - on the ground, over water or even in the sky. Our solution delivers just that by using the Blighter portable radar system for early rapid target detection (people, vehicles and low flying aircraft) and the Liteye high performance cameras and thermal imagers on agile pan/tilt mechanisms to rapidly intercept and confirm the identity of the intruder."
Kenneth Geyer, VP of Business Development, Liteye Systems, said: "The combination of our rugged, low profile, three camera system with the low cost Blighter e-scan ground surveillance radar provides us with a compelling solution for the military and commercial VIP protection markets. All that is needed for the system is a laptop, the radar and our camera!"
The Liteye's high-performance, rugged multi-sensor system is designed to MIL-STD for day and night operations in the harshest weather and environmental conditions. The three cameras - thermal imager microbolometer (640 x 480 17 µm), visible camera with zoom lens, and situational awareness WFoV low-light camera - and its 360° continuous rotation at 100° per second, makes it particularly well suited for VIP protection.
Similarly, Blighter radars feature 24-hour all-weather capability and are virtually maintenance free. Ultra-slow movement detection by Blighter radar, including a crawling person, is made possible using Blighter's Passive Electronic Scanning Array (PESA) technology. The radar's wide elevation beam also makes for easy alignment by eye in hilly terrain and also provides detection of low flying manned or unmanned aircraft.
As well as providing VIP 'on-the-go' protection, the Blighter/Aquila solution is also well suited to numerous other fixed and mobile surveillance applications including military camp protection, airport security and checkpoint security. To demonstrate this capability, Plextek will be installing a combined Blighter B400 series long-range fixed radar with the Liteye Aquila system at its local airport (Cambridge) in the UK. Liteye will be installing a Blighter B202 Mk 2 portable radar with its Liteye Aquila system at its 25,000 sq. ft. facility in Centennial, Colorado.
"These demonstration systems will allow customers to see how the two products complement one another to provide VIP protection as well as a surveillance solution for other mobile and fixed installations," added Kenneth Geyer, Liteye Systems.
Blighter radars, developed by Plextek, a leading British design house and technology innovator, are used worldwide in commercial, government and defence markets in area and asset protection for national border security, homeland security, critical infrastructure protection, coastal surveillance, and in defence applications. Blighter radars provide an unmatched combination of high reliability, accuracy and performance with a low cost of ownership.
For information about the Blighter range, visit www.blighter.com, telephone +44 (0) 1799 533200 or email blighter@plextek.com.
Liteye Systems' Aquila line of thermal imaging products are targeted to the defence and security markets, as well as VIP and high value facility protection. The Aquila thermal imaging surveillance systems were deployed as part of a multi-agency security operation, successfully protecting the London 2012 Olympic Games.
For information about Liteye Systems' surveillance systems, visit www.liteye.com, telephone +1 720 974 1766 (USA), +44 (0) 1206 848452 (UK) or email sales@liteye.com.
Featured Product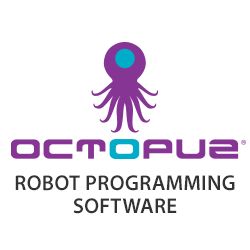 Program and simulate ALL your robots with OCTOPUZ offline software. OCTOPUZ specializes in path sensitive robotic applications such as welding, fabrication, edge following (waterjet, deburring, laser cutting), material removal (2D & 3D machining), and pick & place. Easy to learn, it directly supports paths from your favorite CAM system, has a library of over 15 different types of robot brands, can cut path generation by over 50% and is fully customizable to your unique needs. Program and simulate multiple robots simultaneously in any configuration! Responsive technical assistance from OCTOPUZ before, during and after sale via training, support and cell development make OCTOPUZ the software of choice.