Marotta Controls Expands Global Operations
MONTVILLE, N.J.--Marotta Controls announces that the US Department of Commerce has honored Marotta Controls with the Export Achievement Certificate. This award spotlights Marotta Controls' recent strategic shift toward expansion of its global operations. Francisco Sanchez, Under Secretary for International Trade, presented the award.

The Export Achievement Certificate is awarded to American businesses that have collaborated with the US Commercial Service to successfully enter into new international markets. This award recognizes Marotta Controls' recent expansion of its global operations within Europe.
"While Marotta Controls serves many of the largest prime contractors and agencies within the United States, our next phase of growth requires us to be globally connected," said Michael J. Leahan, senior vice president of business development. "As part of our drive to increase our global presence, we are announcing the appointment of Mr. Bryan Reid, who will serve as the Director of International Markets."
Mr. Reid's extensive experience with global operations will play a vital role as the company moves forward with its international development. He will be coordinating operations alongside our increasing number of in-country representatives, to provide our international customers with streamlined access to Marotta Controls' precision control solutions and technologies. Marotta Controls currently has active representation in Australia, Canada, France, Israel, Japan and Spain, and expects to extend this reach into many more of today's leading global markets.
About Marotta Controls
Marotta Controls, Inc. is one of the fastest growing technology businesses in New Jersey, specializing in the design, manufacture and integration of precision control components and systems. Marotta Controls' offerings range from high performance valves and manifolds to complete sub-systems integrating electronic controllers and power supplies, such as airborne air compression systems, pneumatic weapon ejection systems and control actuation systems. With over 200 patents and 70 years' experience, Marotta Controls supports the most demanding applications - whether manned or unmanned, military or commercial - for aircraft, missiles, marine (surface and sub-sea), land systems, satellites, launch vehicles and spacecraft.
Featured Product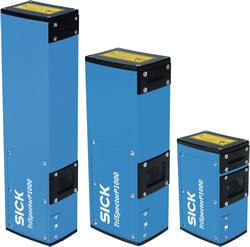 LiDAR (Light Detection and Ranging) is one of the most reliable methods for parts sensing in factory automation today. SICK has made this technology affordable and easy to use! Click on the video link below to learn about the TiM1xx LiDAR sensor and how it provides: - Area scanning LiDAR technology in a standard sensor package - 200-degree field of view and 3 meter sensing range allows for 169 square feet of area scanning - Compact size and light weight enables ease of deployment in "non-standard" type applications, like end-of-arm robotic tooling - Wide area scanning without having to mount a transmitter and receiver makes installation much easier - IO Link for easy configuration