We expect this trend to continue in 2013
EDINA, Minn.--ReconRobotics announced today that its international headquarters in Lugano, Switzerland, has closed the year with strong sales of micro-robot systems to military and police users in Norway, the Netherlands, Switzerland, Austria, Germany, Hungary and France, in addition to an unspecified country in the Middle East.

"Our robot sales were up more than 50% in 2012, and it is our international team that has led the way in the last quarter," said Alan Bignall, President and CEO of ReconRobotics. "Military and counterterror teams around the world are recognizing that the unique reconnaissance capabilities of our Throwbot XT give them a big tactical advantage during high-risk operations, and this is driving sales at a fast clip. We expect this trend to continue in 2013."
Nearly 4,000 of the company's Recon Scout® and Throwbot® systems have been deployed by the U.S. military and international friendly forces, and by hundreds of law enforcement agencies, worldwide. Operators use these throwable micro-robot systems to determine the layout of enclosed spaces, identify potential IEDs and fix the location of civilians or enemy personnel. The Throwbot XT weighs 1.2lbs (544g), and can be deployed in five seconds and thrown up to 120 feet (36m).
About ReconRobotics, Inc.
ReconRobotics is the world leader in tactical, micro-robot systems. The company's Throwbot XT ultra-lightweight robot system saves lives by providing immediate situational awareness and greater standoff distance to warfighters and law enforcement personnel. These capabilities protect personnel from hidden threats, enhance mission planning and execution, and minimize collateral damage. ReconRobotics is based in Edina, Minnesota, USA, and markets its products through a distribution network in 33 countries. The company's international office, RRI Global, is located in Lugano, Switzerland.
Featured Product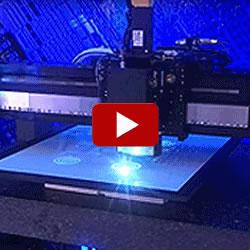 Hexapod micro-motion robots are based on very flexible concept that can easily solve complex motion and alignment problems in fields including Optics, Photonics, Precision Automation, Automotive, and Medical Engineering.