The latest model of RoboTex, a mobile laser profiler that measures 3-dimensional pavement texture, has been released by Texas-based pavement specialists The Transtec Group.
Austin, TX February 28, 2013

Pavement engineers at The Transtec Group (Transtec) recently released RoboTex III, an optimized version of their laser-based pavement texture profiler capable of producing 3-D texture images. The mobile device has contributed to comprehensive pavement texture evaluation and research since its introduction in 2005.
RoboTex III's updated system enables Transtec to upgrade its pavement texture measuring services and accommodate growing demand for precise texture mapping.
Slight variations in texture can significantly influence road noise, safety, gas mileage, and other roadway performance characteristics. To improve performance, researchers rely on accurate evaluations of pavement texture. Typically, texture is evaluated with a "sand patch" test: a spot check known for inconsistency. Owners and agencies requiring more reliable data employ Transtec's RoboTex device.
Instead of spot checking, RoboTex uses a line laser to map the texture profile of a continuous pavement strip. Transtec designed the mobile device to be capable of profiling any pavement type, including those with surface treatments. RoboTex measures in three dimensions with sub-millimeter accuracy, making it particularly suitable for pavements with complex directional texture.
Since its initial release, the device has mapped texture in seven countries and 26 US states. RoboTex's measurements are used to produce standard texture metrics, such as mean profile depth (MPD), in addition to advanced performance-predicting statistical and spectral metrics.
RoboTex has contributed to major research initiatives including those conducted by the US Federal Highway Administration, the National Concrete Pavement Technology Center, the National Center for Asphalt Technology, Denmark's Danish Road Directorate, and the Minnesota Department of Transportation's MnROAD.
Agencies have used RoboTex to refine texture and tire-pavement noise specifications, create technical guidance to improve construction and safety, and model relationships between texture and performance characteristics including noise, friction, and rolling resistance. The Colorado Department of Transportation (CDOT) recently produced texture specifications using RoboTex data, allowing "a greater understanding of the pavement surface's true characteristics," according to Jay Goldbaum, CDOT's Pavement Design Program Manager.
For more information about RoboTex, please visit The Transtec Center for Pavement Surface Characteristics.
About The Transtec Group: The Transtec Group is a pavement engineering firm that provides expertise in pavement design, research, construction, rehabilitation, software development, Public-Private Partnership (P3) projects and technology transfer for the transportation industry. A DBE and MBE firm, Transtec is a leader in Design-Build transportation projects worldwide. Transtec is based in Austin, Texas and serves clients throughout the world. For more information, please visit http://www.TheTranstecGroup.com.
Featured Product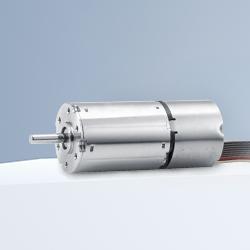 MICROMO launches the new MC3/MCS motion control family. The new high performance, intelligent controllers are optimized for use with FAULHABER motors, offer electronics for simple operation with state-of-the-art interfaces for multi-axis applications, and provide a motion control system solution with the most compact integration into industrial grade housing.