The driver enables image aquisition from many Allied Vision Technologies cameras from within different Media Cybernetics software solutions like Image-Pro-Plus or Premier, and provides access to the available camera features.
Highlights

With this driver, users of Image-Pro software gain access to the wide product range of scientific and machine vision cameras provided by AVT, e.g.:
*Cooled cameras with resolutions between 1,3 and 11MP (Bigeye series)
*High resolution CCD and CMOS cameras up to 29MP (like Manta or Prosilica GT series)
*Short and long wave IR-cameras (Gold- and Pearleye series)
Furthermore, an easy driver integration via installer executable, simple camera feature controls, and a comprehensive User Guide makes the AVT Image-Pro Capture Driver package a plug-and-play solution.
Supported Media Cybernetics Software Solutions
The AVT Image-Pro Capture Driver can be used with the following 32-bit Windows software solutions from Media Cybernetics:
*Image-Pro Plus v7.0
*Image-Pro Insight v8.0
*Image-Pro Premier v9.0
*Gel-Pro Analyzer v3.1+
About Media Cybernetics
Media Cybernetics is an AVT Certified Vision Software Solution Partner who develops image analysis software used in scientific industries and applications such as cell biology, microscopy, failure analysis, forensics, genomics/proteomics, materials analysis, neuroscience, pathology, pharmaceutical, semiconductor inspection and quality assurance.
For more information about Image-Pro software solutions and their features, please use the following link:
www.mediacy.com/index.aspx?page=Image_Pro_Software
Featured Product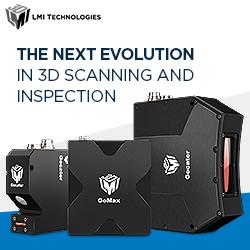 Every robot needs eyes to see, think, and do. Gocator® 3D smart sensors add powerful vision-guidance and inspection capability to industrial robots. You can use these sensors in a wide variety of factory automation applications. Pair them with scara, delta, and collaborative robots to create complete robotic solutions that deliver high-performance 3D results in vision-guidance, quality control inspection, and automated assembly with smart pick-and-place. Make your robot FactorySmart® with Gocator 3D smart sensors.