Designed for use in washdown applications
SICK, one of the world's leading manufacturers of sensors, safety systems, machine vision, encoders and automatic identification products for factory and logistics automation, today announced the launch of the C4000 Palletizer Advanced and the M4000 Standard in IP 69K housings for washdown applications. In addition, the C4000 Micro in an IP 69K housing is now available in lengths up to 1800 mm and has an increased scanning range of up to 14.5 m.

Designed for use in washdown applications, corrosive and other moist environments, these safety light curtains offer a reliable safeguarding solution that reduces customers' cost of ownership. A smooth plastic PMMA housing and corrosion-resistant, stainless steel end caps and mounting brackets eliminate bacteria growth when food accumulates in grooves. Due to the rugged IP 69K housing, these safety light curtains are resistant to various chemicals, such as acetic acid, hydrochloric acid and sulfuric acid.
The C4000 Micro and M4000 Standard are ideal for washdown applications in dairy, chemical and meat processing industries. The M4000 Standard IP 69K features two 4-beam versions and one active/passive version with a scanning range from 0.5-4 m. The C4000 Palletizer Advanced IP 69K, which features a 30 mm resolution with a protective height of 1,050 mm, provides access protection in applications requiring transportation of goods and materials.
About SICK
SICK is one of the world's leading manufacturers of sensors, safety systems, machine vision, encoders and automatic identification products for industrial applications. With nearly 450 patents, SICK continues to lead the industry in new product innovations. The diversity of its product line allows SICK to offer solutions at every phase of production in the logistics, automotive, packaging, electronics, food and beverage, and material handling markets. SICK was founded in 1946 and has operations or representation in 65 countries worldwide.
Featured Product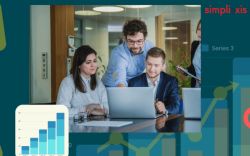 Challenges on the loading dock are characteristic of greater pressures from the rise of e-commerce. Loading and unloading freight from trailers, trucks and shipping containers are arduous, repetitive tasks plagued by high turnover. Even with regularly available staff, manually unloading freight and the constant lifting and twisting results in fatigue and inconsistent, declining productivity. Robotics capable of fully automating unloading tasks bring a new paradigm to the dock. High performance and flexibility push unloading from a labor-heavy, manual chore to an automated, refined process. High-performing DC workers can take more desirable positions, with relief from unpleasant work conditions. Management gets to replace uncertainty and staffing challenges with a reliable, automated process, with data to fuel continuous improvement.