The Hummingbird kit empowers kids to be innovative, imaginative and creative while making a unique signature robot of their own.
NASHUA, N.H. & PITTSBURGH--Qupiron Technology and BirdBrain Technologies announce that their Hummingbird Robotics Kit is being integrated into dozens of classrooms in the United States and is available for purchase. The Hummingbird Robotics Kit is a true collaboration of the arts and STEM, known as STEAM (science, technology, engineering, arts, and math) - where artists and designers are driving the future of innovation. Kids build robots out of craft materials such as popsicle sticks, cardboard, foam core, plastic bottles, and anything else they would like, along with the kit motors, sensors, controller, and LEDs.

"The Hummingbird kit empowers kids to be innovative, imaginative and creative while making a unique signature robot of their own," said Rami Morris, Qupiron president and chief executive officer. "Already, we've seen some fantastic examples from students - a chicken, dog, dragon, even history museum exhibits, anglerfish, superheroes and R2D2! There are infinite possibilities."
This product consists of a customized control board along with a variety of colored LED lights, temperature, sound, light and distance sensors, motors and vibration motors that can be connected to the controller without soldering. Students can program their creations in two easy-to-learn, drag-and-drop environments, one based on Scratch and the other centered on a story-boarding concept. No prior experience with programming is required.
"The goal of the Hummingbird is to feed a student's natural curiosity for technology by enabling them to incorporate robotics into artifacts they design themselves," said Tom Lauwers, co-creator of the Hummingbird and founder of BirdBrain Technologies. "As a result, students are becoming more interested in computer science, engineering, design, and the arts."
Recent data collection of the educators and students using the product has shown that the students look forward to making their own robot because it is creative, fun, imaginative and easy. Further study shows that the inspiration and hands on learning is making it easy for teachers to integrate the Hummingbird into their curriculum to demonstrate and teach a variety of concepts.
The Hummingbird Robotics Kit is a spin-off product of Carnegie Mellon's CREATE Lab. Hummingbird is sold by and is a joint venture of BirdBrain Technologies and Qupiron Technology.
For more information on the Hummingbird Robotics Kit, to inquire about ordering for your school district, set up a workshop in your region or read testimonials from those using the product today, visit www.Qupiron.com/hummingbird or call us at (888)762-2503.
About Qupiron Technology
Qupiron Technology is committed to cutting edge technology, innovation and quality. Qupiron Technology applies the latest technology, excellence, exceptional quality and leading edge innovation to research, design and develop unique technological solutions. To learn more about Qupiron Technology, visit www.Qupiron.com.
For information on BirdBrain Technologies, visit www.birdbraintechnologies.com.
Featured Product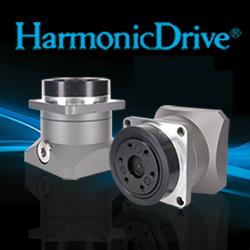 Harmonic Drive LLC, a leader in high precision motion control introduces new lightweight versions of select gearhead products. The new gearheads are ideal for designs where weight is a critical factor. Building on the success of Harmonic Drive LLCs current gear units, new lightweight versions were the next logical evolution of the CS/ SH product lines. With weight reductions of 20-30% without any reduction in torque ratings, the Lightweight (LW) gear units provide exceptional torque density.