Supply chain veteran brings more than 25 years of materials handling and distribution expertise to light- and voice-based picking technologies
ELK GROVE VILLAGE, Ill.--Wynright Corporation, the nation's leading independent, U.S.-based provider of intelligent material handling systems, today announced the appointment of Kevin Sosnowski to Vice President, Selection Solutions. The business unit is responsible for delivering light- and voice-based engineering solutions and products that help clients manage the materials handling demands of their traditional and eCommerce businesses.

In his new position, Sosnowski will be charged with continuing to develop innovative picking solutions to answer client needs, particularly as more organizations expand into goods-to-person/eCommerce sales. Wynright established a new standard in this area in 2012 with its unique HYBRID™ picking system that combines pick-to-light and put-to-voice technologies into a single system that provides the picker with a visual representation of the required product's location, followed by structured voice instruction to complete the pick. The HYBRID™ system not only improves the accuracy and speed of a traditional picking operation, it also allows pickers to fill multiple orders at the same time rather than having to pick and put each order sequentially. Combining order fulfillment this way can help organizations realize up to a 25-percent increase in picking rates per hour - the equivalent of adding an extra person to an eight-hour shift.
Sosnowski brings more than 25 years' experience in distribution and materials handling to his new position, which will be located in Wynright's Manchester, New Hampshire office. Prior to joining Wynright he operated a successful consulting business that was focused on helping clients drive efficiencies by reviewing and recommending changes to processes. Before that he spent nearly 18 years in various positions at Staples, the $25 billion office supply retailer, culminating in him serving as Director of Distribution Process Improvement. He also worked in project management positions at Ciba Corning Diagnostics Corporation, a subsidiary of Corning Glass and Hill's Pet Products.
"Kevin Sosnowski brings a wealth of retail and eCommerce experience to Wynright," said Kevin Ambrose at Wynright Corporation. "He understands the nuances of distribution, and has a proven track record of improving efficiency, especially in the areas of conveyors, sortation and picking. The combination of Wynright's excellent business solutions and Kevin's 25+ years of practical operational experience will help us enhance our clients' return on investment through productivity, accuracy and safety improvements, training time reduction, and ergonomic benefits of new products and designs."
Sosnowski holds a BS in Business Administration with a concentration in Material Management from Nichols College as well as an Associate degree in programming from Springfield Technical Community College.
About Wynright
Wynright Corporation is the nation's leading independent, U.S.-based provider of intelligent material handling systems. With more than 200 engineers in-house, the company designs, manufactures, integrates and installs the full spectrum of intralogistics solutions, offering both Wynright-branded and third-party equipment to meet customer needs. These include leading-edge conveyor and sortation systems, voice- and light-directed order fulfillment equipment, a suite of warehouse controls and execution software, robotics, mezzanines, and structures, all backed by critical round-the-clock service and support.
Since its founding in 1972, Wynright has been a trusted partner to some of the world's largest and fastest-growing companies, showing them how to use their space more efficiently to deliver improved productivity, today and tomorrow. For more information on our services, technology and product portfolio, please visit www.wynright.com.
Featured Product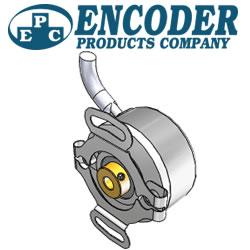 EPC is excited to announce our NEW online 3D Configurator. This new tool makes it even easier to configure EPC's products exactly how you need them for your application. The 3D Configurator interface is intuitive and works in any web browser for both desktop and mobile. It'll only take you a moment to learn your way around the program. Careful, though: it's so fun to play with, you may spend a whole afternoon on it!