UC will offer five seminars throughout the summer.
MCLEAN, Va., June 20, 2013-- Unmanned Concepts (UC), a northern Virginia based Unmanned Aerial Vehicle (UAV) consulting firm, is now offering one day seminars to familiarize potential U.S. users with UAV operations, products, and manufacturers. UC will offer five seminars throughout the summer. The focus of each will be: a general overview seminar for all interested parties (15 July, Washington, D.C.); a law enforcement seminar (17 July, Reston, VA); an oil industry seminar (24 July, Houston, TX); a seminar on innovative uses for UAV technologies (31 July, Palo Alto, CA); and a UAV technologies and business seminar (12 August, New York, NY).

Given the tremendous potential growth of this industry into the law enforcement and private sectors, UC created these seminars to inform users of all the elements of UAV operations and dispel any myths regarding UAV capabilities and uses. "Everyone thinks military when they think UAV, but the potential of these systems has yet to be fully realized. Sure, law enforcement is the next logical step, but beyond that to major industries such as energy, air cargo, farming, shipping, - the possibilities are exciting," says Tom Velte, President of UC. "This is a crucial time for this industry as it develops in the U.S. and internationally, which is why we are offering these seminars," Mr. Velte added.
Although each seminar will be tailored to the specific uses for the industry on which it is focused, its attendees will receive a brief history of unmanned technology as well as the current spectrum of airframes available and sensor camera specifics. Each seminar will also include a review of the legal aspects of using UAVs in the U.S. by a privacy law expert. The law enforcement seminar will be weighted towards the operational aspects of UAVs and the integration of UC's proprietary targeting software, LEAD (Location Exploitation Analysis Database).
Since mid-February 2013 when the FAA released a Request For Proposals (RFPs) to states for locations for six future UAV test sites, the inevitable conclusion was UAVs will eventually be cleared for US airspace. "The national debate that followed was exhilarating and really shed light on what the general public did not understand about UAVs," says Janean Fazio, Vice-President of Operations for UC. "People were asking some really necessary and relevant questions. Our goal with these seminars is to answer some of those questions and more," she added. "It is for that reason each seminar will include a presentation from a privacy law expert so the veil can be lifted regarding the fear and secrecy surrounding UAVs."
UC sees this as the opening act to what the consulting firm can offer as the UAV industry grows. UC already offers a one week Intelligence, Surveillance and Reconnaissance (ISR)-UAV certification course and will be hosting panel discussions on the relevant policy and business issues with integrating UAVs into our commercial and public sectors. "UAVs are today what GPS was decades ago. It was something originally built for military use but the application found its way into the commercial sector and changed our lives for the better," Mr. Velte said. "UAV technology has the ability to shift major industry operations. There is no telling the path this industry will ultimately take, but we at UC plan to remain at the front of it."
About Unmanned Concepts
Unmanned Concepts was founded in 2012 by former U.S. Government employees and contractors with decades of UAV/ISR operations experience. UC was assembled to leverage the foremost experts in the fields of UAV ISR operations, targeting analysis, and video exploitation into one commercial entity for the purpose of providing consulting and training to an emerging UAV market. UC offers courses in advanced UAV operations and a highly innovative UAV cinematography and photography course. Additionally, UC specializes in R&D consulting for UAV hardware and software manufacturers. Visit http://www.unmannedconcepts.com/training-courses/ for more information and to register for seminars and classes.
Featured Product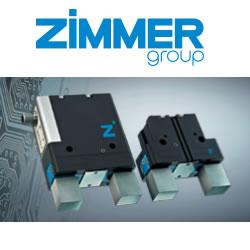 IO-Link is the first standardized IO technology worldwide for communication from the control system to the lowest level of automation.