Fused GPS, IMU & UWB for Location & Navigation
Troy, Michigan (July 1, 2013) - Dataspeed Inc., a leader in custom embedded electronics technology, announces the release of its Smart Tracking Transceiver Kit (STTK). This system provides a comprehensive solution for high performance localization and tracking applications in support of mobile situational awareness and navigation requirements for industrial and defense applications.

DataSpeed-Press-Release-STTK
Each STTK integrates a GPS receiver having 1 meter accuracy, a 6 degree of freedom (6DOF) inertial measurement unit (IMU) including a 3-axis magnetometer, a Bluetooth transceiver, and Time Domain's PulsON ultra wideband (UWB) ranging / communications module with 2 centimeter peer-to-peer (P2P) accuracy via a 32-bit host CPU that supports the Ethernet, USB, and CAN I/O, plus datalogging. Power is by Li-ion battery with options for 1 or 6 hours duration. A complete software environment is included for sensor fusion and networking, with drivers for NI Labview & ROS. The enclosure is constructed of polycarbonate, ABS and aluminum, measures 6.5 x 3.5 x 2 inches, weighs less than 15 ounces, and meets IP67. STTK nodes are not only a development platform, but are devised for immediate field trials in challenging environments.
"The STTK is the fruition of years of effort to address the needs of industry for robust navigation systems in the ground environment: robotics, vehicular autonomy, industrial automation and complex mobile processes where efficiency and safety demand a fusion of sensors & precision data in real-time," observed Paul Fleck, founder of Dataspeed. Brandon Dewberry, CTO of Time Domain, added that "Dataspeed's STTK combines all the pieces of the puzzle to make autonomous navigation dependable over the broadest range of operational conditions, especially for GPS degraded / denied conditions - it is a milestone in localization." Dataspeed's STTK development team is already supporting early adopters who are deploying STTK systems for a variety of applications.
About Dataspeed
Dataspeed Inc, located in Troy, MI, specializes in the design and development of customized electronic solutions for the mobile robotics industry. A team of dedicated engineers and technicians can help you apply Smart Tracking Transceivers to solve your localization needs. We are also available to design and develop customized solutions to meet specific customer needs. As an integration specialist working closely with Time Domain we can help you to design into your product PulsON technology.
Visit www.dataspeedinc.com or call Paul Fleck for more information.
Featured Product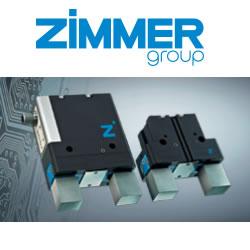 IO-Link is the first standardized IO technology worldwide for communication from the control system to the lowest level of automation.