A newly completed robotic book retrieval system is one of the technological highlights of Liberty University's new Jerry Falwell Library, which is currently under construction. The system uses three cranes to store and retrieve bins (a total of 4,200 bins) filled with items such as books and historical artifacts, and the system has a capacity for approximately 420,000 items.
Lynchburg, VA July 23, 2013

One of the technological highlights of Liberty University's new $50 million Jerry Falwell Library, currently under construction, is its newly constructed high-tech robotic book retrieval system.
Liberty's library is being outfitted with the latest cutting-edge technology, setting it apart from libraries at other colleges.
The robotic system - Automated Storage and Retrieval System (ASRS) - was developed by Muratec, and is the company's first ASRS installation for a library. Liberty is the first evangelical university to have an ASRS.
Muratec, a division of Murata Machinery USA, Inc., is a world leader in machine tool technology, automated material handling systems, and textile machinery.
Representatives from Muratec's Japan and Charlotte, N.C., offices visited Liberty's campus on July 16 to monitor progress on the ASRS.
"We were really happy to work with them because it gave Liberty University an opportunity to design things the way we suspect they should be," said Lowell Walters, associate dean of library technologies and collection services. "We went to other libraries that are already using this system and found out what they did and did not like about their current system so we've helped Muratec develop a system that we think covers all of those problems."
As the finishing touches on the ASRS software are being tweaked, library staff and student workers are loading hundreds of books into bins to be stored into the ASRS. One year ago, about 30,000 books were warehoused in preparation for the new library construction. Now, those books, along with more than 180,000 other items from the collections of the current library are being transferred into bins for the ASRS.
When fully operational, the ASRS will be able to retrieve items in a matter of minutes and have them available to the students in short order, rather than the student having to wait days for the item to be pulled from off-site storage. The loading process is progressing ahead of schedule and will be in service for students in the Fall 2013 Semester. It will be used to store and retrieve archived items - books and historical artifacts - which Liberty has kept in service.
When the Jerry Falwell Library opens, all a student will have to do to receive an available item will be request it in the online catalog and pick it up at the Customer Service Center in the library. The library is also developing catalog enhancements that will allow customers to browse books in call number order regardless of location: online, in the book Tower, the reading room, or the ASRS. A digital document delivery service for periodical articles is also being established.
With a capacity for about 420,000 items, the ASRS gives the library plenty of room to grow its collection. When the new library opens, about 65,000 newer and frequently used books will be displayed in the library's "main collection" - a four-story book tower and two-story reading room directly accessible to students. The main collection is and will remain available to students in the current library (located in Arthur S. DeMoss Learning Center) as the new library is completed. The ASRS will have more than 220,000 items stored within it when the Jerry Falwell Library opens.
"We want to create collections that are both current and relevant in content, as well as in 21st Century format, and provide the infrastructure and services/systems to make those resources available to the student as quickly as possible," Walters said. "Academically, the Jerry Falwell Library is going to be as cutting-edge as we can possibly make it."
While construction is taking place on the new library, ASRS pickups will be limited to certain times during the day as items will have to be retrieved from the robotic system in the new library building, picked up by a staff member, and delivered to the current library.
The ASRS has a total of 4,200 bins, which vary in size - six inches, 10 inches, 12 inches, 14 inches, and 18 inches - to accommodate books of all sizes. Bins are divided into six compartments. The ASRS keeps track of which books are in each compartment, so call numbers become irrelevant. A book can easily be assigned a new bin as it is checked in and out without worry of it becoming lost. When the ASRS delivers a bin to the Customer Service Center, the system tells the worker which compartment the requested book will be located in and they identify it by a series of numbers written on the book.
The Jerry Falwell Library is Liberty's largest investment in any one structure to date. When completed, the four-story building will be the academic heart of the university. The library will be as comfortable as it is modern, offering plenty of casual seating areas, reading rooms, a spacious food court, and multiple balconies and terraces. It is scheduled to open in spring 2014.
Groundbreaking on the Jerry Falwell Library kicked off a $400 million campus rebuilding at Liberty University, ushering in a new era of academic excellence. More than a dozen major projects are planned both on and off campus to enhance the educational, recreational, and social opportunities available to students at the world's largest Christian university. Read more about it in the latest issue of the Liberty Journal or learn more at http://www.Liberty.edu/MasterPlan.
View a news video on the new robotic retrieval system by Liberty University News Service.
About Liberty University
Liberty University, founded in 1971, is the largest private, nonprofit university in the nation, the largest university in Virginia, and the largest Christian university in the world. More than 100,000 students attend classes on its 7,000-acre residential campus and study in its thriving online education program.
Featured Product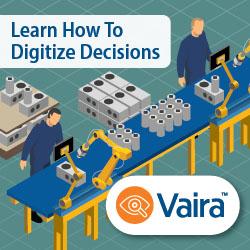 Pleora's AI Gateway simplifies the deployment of advanced machine learning capabilities to improve the reliability and lower the cost of visual quality inspection.