Laser hybrid welding combines the advantages of the two methods - laser welding and gas metal arc welding - in a common process.
Obernburg, Germany - Reis Robotics strong results with Laser Hybrid Welding method are convincing its customers. Presently, the manufacturer is providing the fourth new system with the innovative laser hybrid technology into real industry applications. In addition, this system uses the new welding optics MWO54-Hybrid of affiliated company Reis Lasertec.

Laser hybrid welding combines the advantages of the two methods - laser welding and gas metal arc welding - in a common process. The essential advantages include very high welding speed, together with minimal distortion and small heat affected zone, as well as very good metallurgical and mechanical New Laser Hybrid Welding head by Reis Laserteccharacteristics of the weld seams. Thus this method is suited for a multitude of applications. It is already used for welding of comparatively thin-walled structure components in automotive construction. In further examples, customers of Reis Robotics also apply the technology for manufacturing of concrete pumps and jibs for mobile cranes. Here, high-tensile steels are processed, whereas other production methods would cause an increased expenditure, such as extra preheating in order to prevent distortion.
Further it can be applied in rail vehicle construction as well as in general steel construction such as the production of bridge elements and tank production.
The rising demand for this comparatively new joining technology was the trigger for the development of optical components by Reis Lasertec. Thus, integrated beam guidance in the robot arm, which has been patented by Reis Robotics, now can also be used for this technology.
Reis also contributes to the development in the Laser Hybrid Welding field by having the possibility of performing in-house trials for all applications. For this purpose Reis Robotics has invested massively in the expansion of the laser laboratory in the technical laboratory. Now, since the middle of this year there is the new laser robot RV60-6-FT with integrated beam guidance for laser power up to 20 kW. In combination with the hybrid welding optics MWO54-Hybrid and a new 8kW laser, this equipment represents the current state-of-the-art.
Laser Hybrid Welding is trend-setting in the field of joining technology. Reis Robotics thus will present this technology as a focal point at the fair Schweißen+Schneiden in September 2013 in Essen, hall 2.0, booth B101 from September 16 - September 21, 2013.
About Reis Robotics
Reis Robotics is an innovative company leading in robot technology and system integration.
The Reis Robotics group with international activities has its headquarters in Obernburg, Germany and is a market leader for automation systems with Reis robots as well as with robots of other manufacturers. Reis Robotics designs and delivers complete automation systems from one source and today is one of the most important integrators for large and complex automation systems in all major industry sectors. Besides special robots, the wide product range also includes many automation components for the welding, laser processing and foundry market segments. The company's success since 1957 is based on the thorough knowhow in planning and execution of turnkey automation systems. In conjunction with in-depth experience in various machining processes (conventional and laser welding/cutting, foundry, handling, coating, assembling, etc.), Reis also offers the necessary services for the solution of automation tasks in these application fields.
Featured Product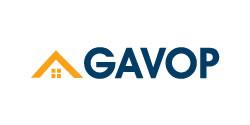 Gavop provides in depth research on housing, real estate and insurance topics.