Researchers aim to design assistive robots for elderly suffering with age-related disabilities.
Worcester, Mass. September 16, 2013

Through a unique collaboration between the university's Robotics Engineering Program and Social Sciences and Policy Studies Department, a Worcester Polytechnic Institute (WPI) research team has received a five-year, $125,000 award from the National Science Foundation (NSF) for a project that seeks to provide personal assistant robots to elderly people suffering with age-related disabilities.
As an important component of the project, the researchers aim to seamlessly introduce the robots in a manner that avoids stigmatization or stereotyping of or discrimination against the elderly.
Taşkin Padir, assistant professor of robotics engineering at WPI, is principal investigator for the NSF award; Jeanine Skorinko, associate professor of psychology and director of WPI's Psychological Science Program, is co-principal investigator.
With the award, the researchers will advise 10 undergraduate capstone design projects that will investigate, design, implement, and validate novel robotic technologies that will assist people with general and age-related disabilities.
"The novel part about this grant is that these robots don't currently exist," said Padir. "The design is going to be very user-centered."
Added Skorinko, "We have a one-size-doesn't-fit-all approach, so the challenge will be to design robots that can be easily modified and adapted to fit specific user needs."
For instance, she said, WPI students will develop personal assistant robots that can help with shopping, or help with assistive tasks like carrying trays or purses. As the project continues, the students will even design companion robots.
Skorinko is enthusiastic about the project. "My role is exciting because I get to apply the research I do on stigma, stereotyping, and discrimination along with user experiences to the design and implementation of assistive robots that aim to help those suffering from age-related disabilities and stigmas," she said.
Padir noted that this award includes a collaboration with the University of Massachusetts Medical School's Center for Integrated Primary Care. "We hope this grant will improve our collaborations with other institutions and industry partners," he said.
The team also plans to develop educational collaborations with Worcester middle- and high schools, the Worcester Public Library, and regional science centers, partnerships they say will help improve the diversity of science, technology, engineering, and math (STEM) disciplines.
Moreover, the project aims to help a new generation of engineering students become knowledgeable about-and sensitive to-the needs of individuals with disabilities. The goal is to equip students with multidisciplinary design and analysis skills so they can significantly advance the field of robotics and contribute to the fast deployment of robots in direct collaboration with humans.
Padir and Skorinko also believe the highly multidisciplinary nature of the research and educational experience will prompt undergraduate engineering and non-engineering students, as well as K-12 students, to explore the fields further. "This is an exciting grant because it not only incorporates the theory and practice components of a WPI education, but it also blends social science and engineering," Skorinko said.
"Robotics for disability remediation is a socially important field and WPI is very excited to be at the forefront of this rapidly expanding discipline," said David Cyganski, WPI's dean of engineering, ad interim.
About Worcester Polytechnic Institute
Founded in 1865 in Worcester, Mass., WPI is one of the nation's first engineering and technology universities. Its 14 academic departments offer more than 50 undergraduate and graduate degree programs in science, engineering, technology, business, the social sciences, and the humanities and arts, leading to bachelor's, master's and doctoral degrees. WPI's talented faculty work with students on interdisciplinary research that seeks solutions to important and socially relevant problems in fields as diverse as the life sciences and bioengineering, energy, information security, materials processing, and robotics. Students also have the opportunity to make a difference to communities and organizations around the world through the university's innovative Global Perspective Program. There are more than 30 WPI project centers throughout North America and Central America, Africa, Australia, Asia, and Europe.
Featured Product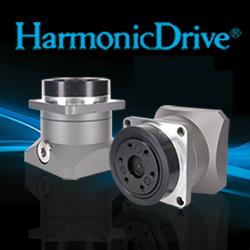 Harmonic Drive LLC, a leader in high precision motion control introduces new lightweight versions of select gearhead products. The new gearheads are ideal for designs where weight is a critical factor. Building on the success of Harmonic Drive LLCs current gear units, new lightweight versions were the next logical evolution of the CS/ SH product lines. With weight reductions of 20-30% without any reduction in torque ratings, the Lightweight (LW) gear units provide exceptional torque density.