NowCompare launches commission free health insurance for expats living in Hong Kong.
Ensuring you have the right level of medical insurance in place should be a top financial priority for any expat living in Hong Kong.

Hong Kong has world-class private hospitals, but is second only to the US in terms of the cost of receiving treatment in them.
Surgical fees for relatively simple procedures, such as repairing a hernia, start at US$4,000, while the cost of treating more complex medical problems can quickly reach six or even seven figure sums, leaving those without adequate cover with a significant financial liability.
The good news is that NowCompare.com, the World's first international insurance comparison website, this month launched commission free international health insurance comparisons for expatriates that wish to obtain the cover they need from the diverse choice of medical insurance plans available.
The first stage for anyone looking to take out medical insurance is to decide exactly what level of cover they want.
Hong Kong has a subsidised public healthcare system, available to anyone with a Hong Kong ID card, regardless of whether or not they are a permanent resident, so in theory, most people could simply rely on this.
But, like many public healthcare systems, Hong Kong's services are in high demand, which can lead to very long waiting times, while wards are often crowded.
Many expats also feel more comfortable being treated in the private sector, as this enables them to pick a doctor who has been trained in the US, Australia or Europe, and who speaks good English.
Expats will often get some health insurance through their employer, but it is important to study the policy carefully to understand exactly what cover it offers.
Doug Ramsay, director of NowCompare, explained that there are four broad types of medical insurance available in Hong Kong.
The first type he classes as local policies. These are generally the cheapest type of cover, with premiums of around US$1,300 a year for a 35-year-old.
But they have a low level of benefits, often with maximum annual limits of around US$20,000, as well as restrictions on the amount that can be claimed for individual treatments.
Ramsay said: "These policies are designed to give people some money towards their treatment, but they are not designed to put you into a private hospital.
"There is a place for the local policies in the market, but they are not designed for expats."
Ramsay dubs the next level up hybrid policies. These policies have much higher levels of coverage, generally around US$1.5 million a year.
They will cover the cost of treatment in a private room in a private hospital, as well as some outpatient treatments, and they also have 24-hour helplines.
Premiums are generally around US$3,000 for a 35-year-old.
At the top of the health insurance tree are international policies, which break down into two types: normal and full comprehensive.
Both types of policy have annual limits of US$3 million-plus, as well as added benefits, such as free annual health checks. The fully comprehensive versions also include dental cover, Chinese medicine and maternity cover.
Reflecting the higher level of benefits, premiums are also higher at around US$4,000 a year for the normal policies and US$5,000 for the fully comprehensive ones for a 35-year-old.
While the costs may appear high, there are steps expats can take to bring premiums down.
One way is to shop around for the best deal. Expats that take advantage of the commission free deals will receive discounts of up to 50%, compared with buying the same health insurance policy through a broker.
For more information visit: https://www.nowcompare.com
Featured Product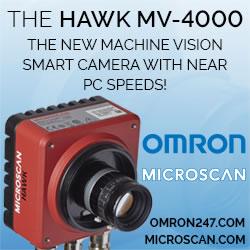 Awe-inspiring power and superior flexibility is sheathed within the contoured casing of the HAWK MV-4000. This smart camera builds upon the previous generation by quadrupling processing power and achieving real-time trigger response using an FPGA. Its state-of-the-art algorithms make it an excellent tool for any industry, whether the requirement be code reading, code verification, inspection, guidance, gauging or a combination of all four.