LiDAR Division to Demo State-of-the-Art Vision Technology for Robotic Applications, Showcasing VeloView -- Free Open Source Visualization and Recording Software
Morgan Hill, CA

October 22, 2013
Robotic vision is in sight.
At the 9th Annual RoboBusiness Conference, in Santa Clara from Oct. 23 through Oct. 25, Velodyne Acoustics Inc.'s LiDAR division (http://www.velodynelidar.com) will convey that message with clarity. The company will exhibit the latest real-time, 3D LiDAR vision technology used in robotic applications, and, in a Thursday afternoon presentation, Wolfgang Juchmann, Ph.D., Director of Sales and Marketing, will elaborate on what he sees as emerging trends in robotic vision.
In Booth #518, Velodyne will demonstrate its live sensor operated with VeloView, the company's free and open-source visualization and recording software. VeloView provides an easy-to-use, thoroughly modern tool for visualization and processing of Velodyne's data-rich, 3D LiDAR sensors, supporting live sensor streams and run-time display of previously captured data. VeloView's visualization tools include a 3D point cloud display with support for custom color maps of variables such as calibrated reflectivities, time, distance, azimuth, and laser ID.
Who: Wolfgang Juchmann has more than 14 years of international experience in
technical sales, product management, and marketing of industrial lasers and optical products for a variety of applications. The combination of Juchmann's technical background, commercial expertise and passion for customer satisfaction enables him to lead new product developments for Velodyne's LiDAR division, as well as manage existing product portfolios.
What: "Emerging Trends in Real-Time, 3D Vision for Robots"
New Markets & Application Opportunities Track, Session Code NM03
Juchmann will describe emerging robotic applications that employ real-time,
3D viewing technology for land-based, airborne and maritime robotic
platforms. He will describe LiDAR technologies, including unique and
compact LiDAR sensors that allow robots a 360-degree view of their environment with real-time updates of 20 times per second.
When: 3:45 p.m. on Thursday, October 24
Where: Santa Clara Convention Center, Santa Clara, Calif.
http://www.robobusiness.com/2013
About Velodyne LiDAR
Founded in 1983 and based in California's Silicon Valley, Velodyne, Inc. is a diversified technology company known worldwide for its high-performance audio equipment and high-definition LiDAR sensors for autonomous vehicle applications. The company's LiDAR division evolved after founder and inventor David Hall competed in the 2004-05 DARPA Grand Challenge using stereovision technology. Based on his experience during this challenge, Hall recognized the limitations of stereovision and developed the HDL64 high-resolution LiDAR sensor. More recently, Velodyne has released its smaller, lightweight HDL 32E sensor, available for many applications including UAV's. Since 2007, Velodyne's LiDAR division has emerged as a leading developer, manufacturer and supplier of high-definition LiDAR sensor technology used in a variety of commercial autonomous vehicle applications, including 3D mapping and surveying. For more information, visit http://www.velodynelidar.com.
Featured Product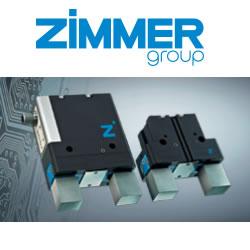 IO-Link is the first standardized IO technology worldwide for communication from the control system to the lowest level of automation.