Rethink Robotics also announces the launch of an updated and custom-designed online user forum
Santa Clara, CA @ RoboBusiness - October 23, 2013 - Rethink Robotics today announced at RoboBusiness that it is enhancing its open source research platform, the Baxter Research Robot, as major global corporations begin to join numerous American and European Universities already developing innovations using the platform. The introduction of a 3D computer simulator and an enhanced online user forum will help researchers around the world collaborate more efficiently, accelerating the development of game-changing applications created using the Robot Operating System (ROS)-based platform.

Leading academic and corporate researchers, in areas ranging from computer science to aerospace engineering to medical rehabilitation, are now leveraging the Baxter Research Robot platform to generate new breakthroughs and applications for the next generation of collaborative robots.
"The Baxter Research Robot is safe, affordable and flexible, and allows researchers at Carnegie Mellon to collaborate with other institutions, both from the academic and corporate sectors, helping us to make advancements more efficiently," said Manuela Veloso, Herbert Simon Professor of Computer Science at Carnegie Mellon. "It has been a particularly powerful tool for us given how easy the platform is to integrate with other systems we are using."
Updates Will Catalyze Collaborative Innovation
In order to promote open source community development with the Baxter Research Robot, the Company is adding to its ROS motion planning capabilities. In addition to supporting MoveIt!, which allows researchers to test trajectory algorithms in a simulated environment before the moves are executed on the robot, Rethink Robotics is introducing integrated support for Gazebo, a ROS software package that allows users to accurately simulate movements and actions with the Baxter robot in a virtual setting. The simulator enables researchers to develop and test their code in the simulated environment, and see results similar to tests performed on the physical robot. By utilizing this new capability, entire teams of developers can work simultaneously on different portions of an application, maximizing the output of every Baxter Research Robot in the lab.
Rethink Robotics also announces the launch of an updated and custom-designed online user forum, building on the success and critical role of the current forum, which currently engages several hundred developers in helping collaborating and solving common problems together. The enhanced forum will be fully searchable, with greater support for video sharing and a customizable experience. The new forum will also feature updated visuals, and the ability to subscribe to specific interest areas and incorporate forum updates into their RSS feeds.
"An open source community is at its most innovative when it has a multitude of participants with a variety of different backgrounds and goals," said Scott Eckert, president and CEO of Rethink Robotics. "The world of robotics will generate more innovation through open source collaboration between different organizations. It is tremendously exciting to see so many researchers from so many different fields using the Baxter Research Robot as an integral research tool; as those innovations are shared, it will ultimately enhance the value of Baxter in commercial manufacturing setting as well."
About Rethink Robotics
Rethink Robotics, Inc. develops intelligent, affordable, user-friendly robots that can operate safely next to people in a wide range of manufacturing, production and R&D environments. Rethink Robotics' Baxter is the world's first interactive production robot, making manufacturers of all sizes more efficient, their workers more productive, and helping to keep jobs from emigrating to low-cost regions. The Baxter Research Robot is a humanoid robot platform with integrated sensors and an open software development kit allowing academic and corporate researchers to create custom applications. Based in the Innovation District of Boston, Massachusetts, the company is funded by Charles River Ventures, Highland Capital Partners, Sigma Partners, Draper Fisher Jurvetson and Bezos Expeditions, the personal investment company of Jeff Bezos. For more information about Rethink Robotics, please visit www.rethinkrobotics.com or follow us on Twitter @rethinkrobotics.
Featured Product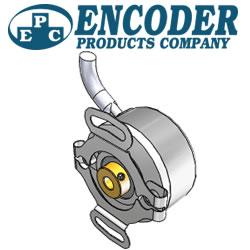 EPC is excited to announce our NEW online 3D Configurator. This new tool makes it even easier to configure EPC's products exactly how you need them for your application. The 3D Configurator interface is intuitive and works in any web browser for both desktop and mobile. It'll only take you a moment to learn your way around the program. Careful, though: it's so fun to play with, you may spend a whole afternoon on it!