igus and others announce the formation of REM-C, the Roboticists, Engineers, and Manufacturers Consortium.
East Providence, RI - November 7, 2013 - Plastics expert and founder of the Y.E.S. (Young Engineers' Support) Program igus® is excited to announce its part as a founding member of the new university/industry partnership program REM-C (Roboticists, Engineers & Manufacturers Consortium). A non-profit organization comprised of leading manufacturers and universities, the program is dedicated to the advancement of robotic technology, as well as to inspire innovation, identify technical challenges and provide engineered solutions to the robotic community.

Along with Fisher Connectors, Harmonic Drive and Maxon Precision Motors, REM-C and igus have identified over 140 universities in the United
States alone with dedicated robotics programs. Designed to bridge the gap between university robotics programs and the engineering community, REM-C will help provide these university programs with discounted pricing on components from sponsoring companies, added levels of technical support, networking with leading robotics manufacturers and educators, as well as opportunities for financial support, internships, and employment.
Years of prior student support lead to new partnerships
In the works for more than year now, the company partnerships in REM-C have begun working with their first member university, Worcester Polytechnic Institute in Worcester, Massachusetts. igus, who had supported WPI Robotics for several years prior through the Y.E.S. Program, was approached about REM-C by its founders when they heard about igus' continuous support of student engineers.
Along with support from other partnering manufacturers, igus will provide discounted or donated Energy Chain Systems® cable carriers, Chainflex® continuous-flex cables, iglide® plastic bushings, DryLin® linear bearings and linear guides, and igubal® spherical bearings to member university robotics programs. Through REM-C and Y.E.S., students can also gain access to the technical support of igus professionals, on-site learning, and more.
igus' range of products cater to a wide variety of robotic applications. For robotics applications requiring three-dimensional and multi-axis freedom of movement, igus offers Triflex® R multi-dimensional Energy Chain. Smooth contours and a tubular design ensure fluid mobility. The igus line of continuous-flexing cables has their own line of robot cables, CFROBOT, as well.
To join or get more information about REM-C, visit www.rem-c.org, or contact Chuck Sapp at 856.423.7222 Ext. 242.
To learn more about igus' Y.E.S. program, visit www.igus.com/yesprogram, or call igus at 401.438.2200.
About igus®
igus® develops industry-leading Energy Chain® cable carriers, Chainflex® continuous-flex cables, DryLin® linear bearings and linear guides, iglide® plastic bushings, and igubal® spherical bearings. These seemingly unrelated products are linked together through a belief in making functionally advanced, yet affordable plastic components and assemblies. With plastic bearing experience since 1964, cable carrier experience since 1971 and continuous-flex cable since 1989, igus provides the right solution from over 80,000 products available from stock. No minimum order required. For more information, contact igus at 1-800-521-2747 or visit www.igus.com.
Featured Product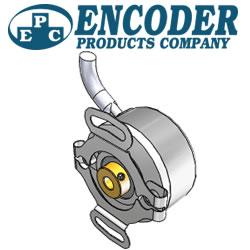 EPC is excited to announce our NEW online 3D Configurator. This new tool makes it even easier to configure EPC's products exactly how you need them for your application. The 3D Configurator interface is intuitive and works in any web browser for both desktop and mobile. It'll only take you a moment to learn your way around the program. Careful, though: it's so fun to play with, you may spend a whole afternoon on it!