PAC Worldwide is pleased to announce the latest version of their highly successful automated packaging machine series, from their PACjacket Systems line, the PACjacket3.
Redmond, WA November 13, 2013

The revolutionary design of this state-of-the-art machine utilizes only one web of film to create an even stronger finished package, and still without expensive cold seal. The machine can run standard 7/64" bubble film, 1/2" bubble film, and flat poly film. The PACjacket3 not only packages product faster than the previous systems, but decreases waste with its "right sizing" capabilities, and has a much smaller footprint.
"Quality, precision, and speed were what we had in mind for our customers when we developed this PACjacket3 automated solution. Our new single web design produces a higher quality seal that offers greater security to its contents by reducing the number of heat seals necessary to produce a finished package off the system. The transition to a servo driven film feed makes the length of the overall package more precise which reduces the amount of material necessary which equates to savings for the customer. The multitude of enhancements designed into this new PACjacket3 have increased our throughput speeds by as much as an astounding 25% when comparing to previous generations of our system.
Needless to say, we believe the PACjacket3 will be a true game changer when it comes to offering an automated solution for protective packaging." - Jeff Kellerman - Product Category Manager-Automated Solutions.
About PAC Worldwide Corporation
PAC Worldwide, an industry leader and manufacturer of protective flexible packaging, has built their business up since 1975 based on outstanding service and quality products. This international company specializes in custom branded and stock mailers (bubble, flat poly, paperboard), industrial and retail bubble, security bags, lab bags, stand-up pouches, insulated mailers, and folding cartons. They also offer a full line of fulfillment / contract packaging services as well as automated packaging systems for high speed applications.
Featured Product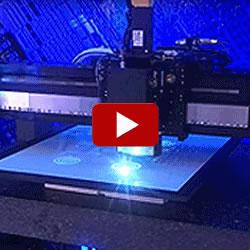 Hexapod micro-motion robots are based on a very flexible concept that can easily solve complex motion and alignment problems in fields including Optics, Photonics, Precision Automation, Automotive, and Medical Engineering.