members post questions or answers and search the forum by topic to find already posted Qs & As. Animation and films can augment written answers. The forum is available 24/7.
- Festo announced today the U.S. and Canadian launch of the Festo Support Community, a global Festo users forum. Community members can post a question 24/7 or answer an already posted question. Hundreds of questions and answers are already on the site, and members can search the forum by topic.

Forum topics include pneumatics, servo pneumatics, electric drives, software, fieldbus, process automation, sensors and vision, directives and standards, and more. There are a number of convenience features. Members can be alerted when replies are posted to their questions. They can sign up for RSS or Atom feeds and can email and print topics.
Animation and films along with written replies are available on some of the posts. Additional online options for registered members include download of native CAD models and ability to save, import, and export parts lists.
The forum is moderated by Festo technical support personnel, who also post answers. The Festo Support Community began on the Festo Great Britain website about a year ago and has been piloted by Festo US and Canada since August.
"New community members will find hundreds of topics already on the site," said Frank Langro, Director - Marketing/Product Development, Festo. "What really impresses me about the forum is the immediacy of the questions. These are real world issues that call out for practical solutions. This new technical community is dedicated to sharing practical experience peer to peer."
Please visit the Festo Support Community home page for more information and to sign up to become a forum member.
Featured Product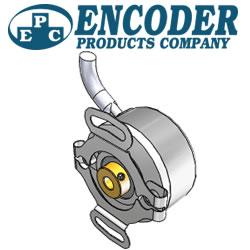 EPC is excited to announce our NEW online 3D Configurator. This new tool makes it even easier to configure EPC's products exactly how you need them for your application. The 3D Configurator interface is intuitive and works in any web browser for both desktop and mobile. It'll only take you a moment to learn your way around the program. Careful, though: it's so fun to play with, you may spend a whole afternoon on it!