Anaheim Automation will make an appearance once again at the ATX West show this February in Anaheim, CA. They look forward to showcasing their new line of products and mingling with many in the automation and motion control industries.
Anaheim, CA January 29, 2014

Anaheim Automation will make an appearance again this year at the annual Automation Technology Expo West. Although they have been attending this particular show for many years, this year is an exciting year for them, as they are showcasing a much larger product line than in the past. The ATX West expo is a trade show that brings together vendors from the automation, production machinery, motion control, packaging, robotics, and calibration industries, to name a few. With over 100 speakers and roughly 2,000 exhibitors, there will definitely be a broad audience and a high level of engagement, which Anaheim Automation looks forward to.
The expo takes place on February 11th through 13th, and provides a means for learning about new products, services, and technology across multiple industries. It is a great way for Anaheim Automation not only to reach out to their customers, but also learn about potential vendors and partnerships. Located in booth #4496, Anaheim Automation will be readily available to anyone that wants to stop by, discuss an application, or see their newest product additions. General information on the show including location can be found on ATX West's website: http://www.canontradeshows.com/expo/atxw14/index.html. Anaheim Automation is particularly excited to be showcasing their newly expanded line of linear guides (http://www.anaheimautomation.com/marketing/linear-guide/linear-guides.php), plus their new addition of ball screws (http://www.anaheimautomation.com/marketing/ball-screws/ball-screws.php) and variable frequency drives.
About Anaheim Automation:
Anaheim Automation, Inc. is a manufacturer and distributor of motion control products with over 45 years of experience. Combining enthusiasm, dedication, and innovation, Anaheim Automation strives to supply thousands of customers worldwide with the quality components they require to make their application succeed. Anaheim Automation surpasses competitors with their Stepper product offering, providing one of the largest in the industry. Vast lines of Brushless and Brush DC, Servo and AC motors, controllers and drivers are also offered at competitive prices. High-precision Gearboxes, Tables, Linear Guides, and more provide increased performance and efficiency. For more information about Anaheim Automation and their products, call 714-992-6990 or visit http://www.anaheimautomation.com.
Featured Product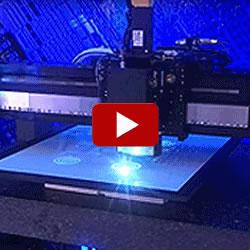 Hexapod micro-motion robots are based on very flexible concept that can easily solve complex motion and alignment problems in fields including Optics, Photonics, Precision Automation, Automotive, and Medical Engineering.