Conveyco is Proud to Support the Engineering Leaders of Tomorrow in the SHS Robotic Club
Bristol, CT March 05, 2014

Conveyco, an integrator of Automated Material Handling Systems and Design Build Solutions, announces sponsorship of the Southington High School Robotics Team, the Cyber Knights.
Southington's Team 195 originated in 1997 when Johnson & Johnson Medical approached Southington High School about the FIRST (http://www.usfirst.org) program. Today, in their 16th season Team 195 is one of the finest teams in the nation having made it to the National Championships in St. Louis in 2013. The team's goal is to return to the championship this year and submit their team for consideration of the Chairman's Award. This is the most prestigious award at the World Championship Robotics Competition in St. Louis, MO. To win this award the Robotics team needs to submit an essay, a film, and create a presentation. This is then presented at all levels of the competition, and if successful, at the final stage in St. Louis at the World Championship.
"Conveyco is dedicated to supporting the communities where we live and work," said Raymond Cocozza, President of Conveyco. "The SHS sponsorship was a perfect opportunity to help make an impact. By supporting these talented young adults and their program we feel that we are encouraging a new generation of engineers to explore and grow their skills. Perhaps some of them may consider the field of Material Handling Integration as a possible career."
The overall team is broken down into smaller groups to accomplish the goal: Design/Prototyping, Manufacturing, and Electrical & Programming. Each group of the team has mentors that help support them through the process. In addition to the tireless efforts of the outstanding mentors, the team relies on its sponsors for donations to support the program. Because of the multiple sponsors including Conveyco, Team 195 can build a twinbot which only half of the teams competing are able to do.
Team 195 will be hosting a first Robotics Competition for the New England District at Southington High School on March 22nd and 23rd. To prepare for this event Conveyco and Pyramid Time Systems have provided the necessary funding to purchase a protective floor covering for the high school gymnasium to bring this major New England wide event with national attention to our area.
Sandra Brino, one of the lead mentors for the past 8 years said, "This is the first year that New England has moved to a new District Competition Model and Southington is proud to have been selected by the FIRST Robotics organization to be a hosting town to one of 9 district competitions across New England. Thanks to the generosity of sponsors like Conveyco, we are able to make this event happen."
Conveyco looks forward to watching Team 195, The Cyber Knights, compete throughout the next several months!
Conveyco, a material handling systems integrator, with a team of best-in-class engineering talent, works closely with its supply chain clients to design original, reliable, street-smart solutions that help them overcome their toughest challenges in the movement, storage, control and protection of materials and goods throughout their manufacturing and distribution operations. From problem definition to implementation, Conveyco's collaborative work ethic enables its clients to achieve their goals for enhanced profitability and to compete more successfully within their industries.
Featured Product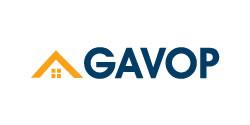 Gavop provides in depth research on housing, real estate and insurance topics.